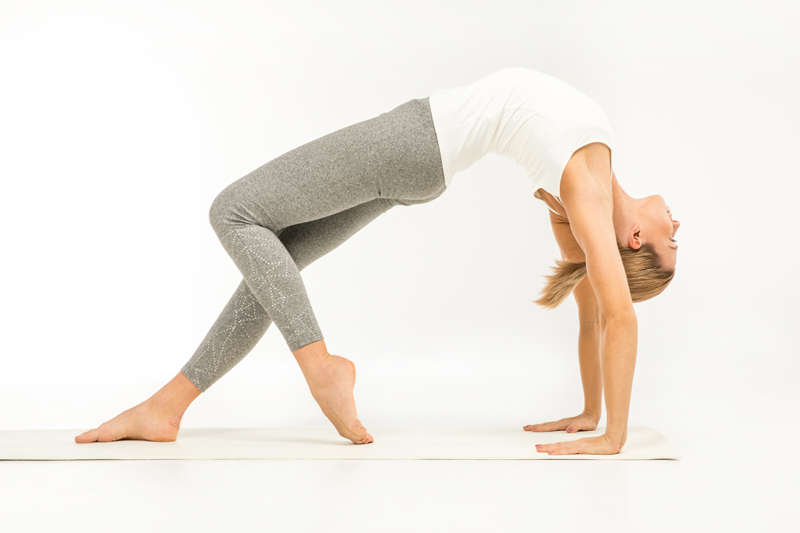 Many people take regular yoga classes and are quite content. Others supplement their studio time with private sessions. Still others only practice yoga with a personal teacher. Only you can decide which path is best for you, but it helps to be informed. Should you buy a private session? Here are some pluses and minuses.

It must be stated that private sessions can be expensive. The current "big city" rate is upwards of one hundred dollars – a major expense for quite a few people. This price can sometimes be mitigated if you can find a new yoga teacher looking to build clientele, or one who works with a sliding scale for those who can't afford to shell out three figures for one hour. That said, it's important to remember that one meeting can only do so much – most private sessions are most effective if they occur on a regular basis, once a season, once a month, or more. Think about haircuts – these are ongoing expenses, and most of us prefer to pony what we can for the best stylist available. It's the same reasoning for private sessions, which are simply personal training in the yoga realm.

OK, so why would someone decide to spring for private sessions? One very good reason is as an addition to treatment for a specific physical problem. Yoga teachers are NOT medical workers – and this is in bold for added emphasis – but yoga is recognized as being a valuable addition to medical treatment for many ailments, such as asthma, arthritis, anxiety, and depression. A private session will be one hundred percent focused on your needs and wishes. It will be tailored to your current state of fitness and to your movement abilities.

Another great time to book a private session is when you are recovering from an injury or medical situation. Just had a baby and need some tender loving care? Have your significant other babysit and find someone who can tailor a private session to your specific post-partum needs. Perhaps you're suffering from a frozen shoulder? Personal yoga training might be just what you need to discover how to continue your yoga classes without risking further injury.
It's this tailoring that makes a private session once in a while such a great addition to studio classes. All of us have questions that come up when we are practicing, but sometimes the answer takes more time than a studio teacher can give. Is there a particular pose that you would like to master, but can't seem to get during class? Perhaps this is a reason for a private session that focuses completely on your needs.

Not all of yoga is physical, but there are few studio classes devoted solely to pranayamamantra or practice different breathing techniques. Most of us learn better in person, and private sessions can help you to get that longed-for spiritual time off the ground.

Let's say that you prefer to practice on your own, using books, video tapes, or "classes" streamed on the Internet. This kind of practice can be financially inexpensive, but you don't have someone checking your form. A private session can be scheduled for precisely this reason. The teacher will take you through a vinyasa, watch your form, and let you know what to work on.

Whatever your reasons, it's not difficult to find a private teacher. Your local studio can give you references, and the Yoga Alliance site keeps a roster of teachers that can be searched by area. Private sessions can be expensive, but there are many good reasons to spend the money for an occasional or regular meeting.



Related Articles
Editor's Picks Articles
Top Ten Articles
Previous Features
Site Map





Content copyright © 2022 by Korie Beth Brown. All rights reserved.
This content was written by Korie Beth Brown. If you wish to use this content in any manner, you need written permission. Contact Korie Beth Brown for details.