Hygge, Santosha, and Life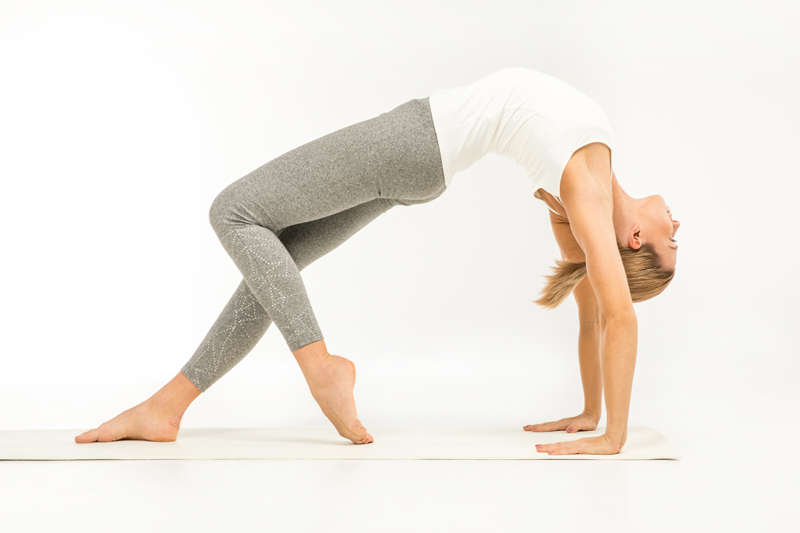 The Scandis are currently having a moment. Articles about hygge abound, with ever-more complicated instructions on how to achieve what's actually a very simple idea. In yoga, the second niyama, santosha or contentment, presents the idea of hygge as a spiritual ideal. The best way to be happy, as taught by Patanjali and other yogic sages, is to cast wants and desires aside, at least for a moment or two. Happiness, as the song goes, isn't the achievement of one's goals, but the appreciation of one's current circumstances.

Does this mean that one shouldn't aspire to bigger and better things? Not in the least! The idea of santosha is grounded in the principle that, in order to move onwards, one needs to start by accepting where one is. The word 'accept' is key here, and suggests not only a full understanding of one's present circumstances but also gratitude for what they bring.
Many countries celebrate a Thanksgiving, or day of gratitude. The principle of santosha requires one to incorporate this ideal into our daily lives. Every situation encountered, every person, every place, every circumstance, has good and bad in it. The ability to see every day as a meaningful stage of life allows one to integrate the principle of acceptance, the idea that all change must first start with the realization of the hows and whys of one's current condition. Put simply, it's important to be here now, a phrase made famous by Ram Dass but an ideal propounded by all great meditative paths.

One can incorporate santosha into one's life in a variety of ways. Gratitude lists can seem twee, but the practice of writing down daily what one appreciates provides a deeper understanding of the blessings in one's life. Perspective allows one to move beyond constant grasping, to transcend the common thinking of "I'll be happy when I get….." Attempting activities that actively promote a change in perspective, like giving to charity or working with others, also allow the understanding of daily life in a deeper and more nuanced way.

Santosha is more than an emotion. Happiness, sadness, anger – these are passing moods. It's possible to transcend a dependence on certain frames of mind, instead reaching for actions that promote existence as a person of character. Acceptance of what is and appreciation for what's currently there gives one a way to move forward that's grounded in reality. Rather than wishing and hoping for life to change itself, one can assent to where one is and then take action to make changes. By doing this, one also acknowledges that the simple pleasures of daily existence are more than passing moods – they are the substance of one's all too short life. Grounded in awareness, contentment allows one to live more fully and to look at every circumstance as a gift.

Just as hygge is more than candles and recipes, santosha is greater than emotional ups and downs. Living with contentment allows one to slow down and fully experience the moments that make up life; it also provides a framework for moving forward out of discontent – whether minimal or tragic – and away from actions and circumstances that no longer serve us. Take a moment and look around. Stop the endless motion and breathe. Understand that 'good' and 'bad' are judgments rather than experiences, and that it's possible to live life instead from a perspective of 'what is' and 'what could be.'

Thanksgiving may only be one day a year, and no doubt hygge will be replaced by the next fad, but gratitude and acceptance should be part of one's daily life no matter the holiday – or lack thereof. Any Thursday, (or Friday, or Monday, for that matter), offers experience. One can choose to connect with life at any time, and the practice of santosha provides a frame for appreciating each moment.



Related Articles
Editor's Picks Articles
Top Ten Articles
Previous Features
Site Map





Content copyright © 2023 by Korie Beth Brown. All rights reserved.
This content was written by Korie Beth Brown. If you wish to use this content in any manner, you need written permission. Contact Korie Beth Brown for details.