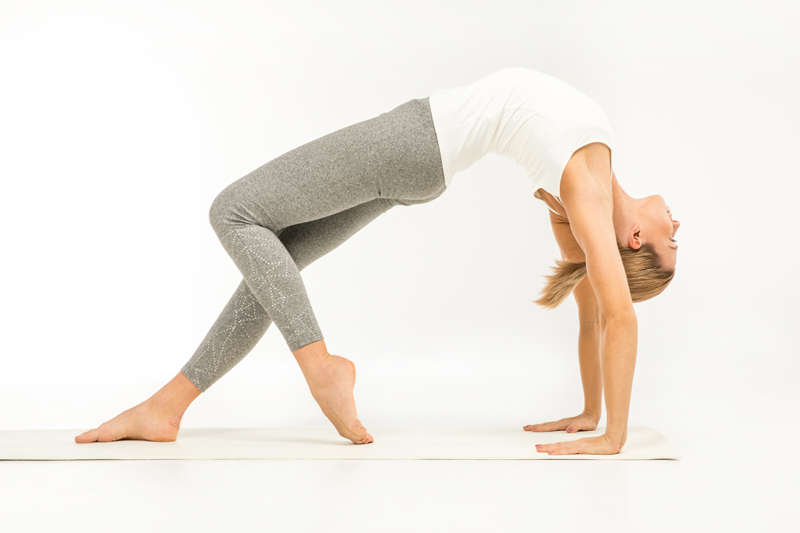 Over the last ten years, Yin Yoga has, if not exactly taken the yoga world by storm, certainly made its presence noticed in studios across the West. The best, if oxymoronic, way to describe this tradition is "similar but different." It's definitely not vinyasa, not Iyengar. While a Yin class can look very similar to a restorative class, the foci and philosophies differ. It's not surprising, then, that the terminology is itself different.

The terms "Yin" and "Yang", are themselves worth unpacking. Yin yoga derives many of its beliefs from Taoist philosophy, which believes that the world is governed by the balance of opposites. "Yang", referring to activity, movement, and the use of force, is used to describe many of the styles of yoga practiced in the Western world today; for example, we find yang energy in Ashtanga and Vinyasa classes. By contrast, "Yin" refers to passivity, acceptance, and receptivity. Both types of energy are needed in today's world, and our task is to determine how best to integrate each into our lives.

Given that, a Yin practice is executed in a slow, meditative way. Rather than push ourselves into the poses, we move slowly to a sustainable level of stress upon the body, and then hold the pose by releasing our muscles and staying in the shape for an extended period, sometimes up to seven minutes for a single pose. When practicing Yin, we're not trying to work the body; instead, we attempt to slow down, allow the body to adjust itself, and to use the time as both a chance to practice receptivity and to train our minds.

Yin is based on Chinese and Buddhist philosophy rather than Indian and Hindu concepts. As such, many of the terms used to describe the energetic effects of yoga are different. Where many Yogic traditions talk about prana, a Yin practitioner will discuss Chi. Instead of attention to the nadis, or energy channels, Yin focuses on the body's meridians. Vipassana meditation techniques are taught instead of traditional Hindu choices such as japa mala. Keep in mind, however, that Yin yoga is non-dogmatic, and it's not unusual to see teachers combining techniques from both backgrounds, hence the use of names such as "Yinyasa" to describe a class.

It shouldn't be a surprise, then, that certain poses are taught in both traditions, but named differently. Supta Virasana, or Reclining Hero Pose, for example, is known in the Yin world as "Saddle," and Bhujangasana, or Cobra Pose, is known as "Seal". The words are reminders to that the pairs are in fact separate poses, the first to be done with assertion and the second to be entered into with restraint and held motionlessly and with relaxed focus. Both are worth our time, and both provide immense benefits to our bodies and minds. The nomenclature helps us to remember our focus for the chosen practice of the day.

You Should Also Read:
Yin Yoga


Related Articles
Editor's Picks Articles
Top Ten Articles
Previous Features
Site Map





Content copyright © 2022 by Korie Beth Brown. All rights reserved.
This content was written by Korie Beth Brown. If you wish to use this content in any manner, you need written permission. Contact Korie Beth Brown for details.