Introduction to the Niyamas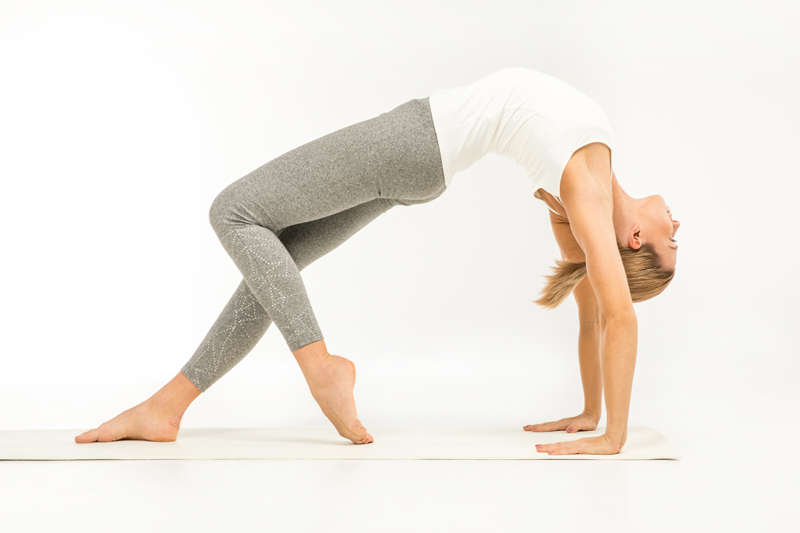 Yoga's ethical lessons begin with the yamas and niyamas. Like the Ten Commandments of the Judeo-Christian tradition, yoga's precepts also offer instructions on what not to do – the yamas -- and also on what to do, the niyamas. As is also true in Judeo-Christianity, these instructions cover both the outer and inner worlds. In the yogic belief system, the yamas encourage appropriate behavior when interacting with the wider community, while the niyamas offer ideals for one's inner self. There are five niyamas: saucha,, or purity; santosha, or contentment; tapas, usually translated as 'heat' but also as 'discipline'; svadyaya or self-study; and ishvara pranidhana, or surrender to one's higher power.

Notice that living in alliance with the niyamas almost seems to require that one engage in a regular program of movement and meditation. Similar to the Ying and Yang of Chinese tradition, these opposites are key to connecting the body and mind, a key element of yogic practice. It's hard to effectively train one without the other cooperating, a point that is underscored by the organization of Patanjali's eight-limbed path. The yamas are outwardly directed, while the niyamas turn inward. This is also true for asana, and pranayama which work the body and breath, and thus prepare us for the next four limbs, which set up a progressive method of withdrawing from the world of the senses to engage in our inner worlds. The paradox here is that once one fully engages inwardly, one then discovers that there is no separation from the outside. This brings us back to the idea of the unity ever-present in the universe, one of the central teachings of the yogic path.

Like the yamas, the niyamas represent ideals that most of us can only hope to imperfectly reach some of the time. This may be one reason why we discuss asana as a practice; as we can never attain permanent perfection in our lives, it's important to become connected to our current situation. The popular phrase "it is what it is" suggests one central tenet of each of the yamas and niyamas: connection with where we are is what allows us to move forward. We can't improve unless we accept the present, but once we do that, this current moment is innately powerful.

Our bodies can never be completely purified. We will always experience envy and desire. There are days when all we want to do is stay in bed. Parts of our personalities, once discovered, will always come as a surprise. And surrender to a power greater than ourselves? It's no wonder that some people consider the word 'ego' an acronym for 'Edging God Out'. All of the niyamas require effort, and none are permanent conditions. When practiced humbly, however, they allow us to see a way of living far greater than that espoused by Western civilization, one that connects us with each other, with the living world, and with the Divine, in past, present, and future form.



Related Articles
Editor's Picks Articles
Top Ten Articles
Previous Features
Site Map





Content copyright © 2022 by Korie Beth Brown. All rights reserved.
This content was written by Korie Beth Brown. If you wish to use this content in any manner, you need written permission. Contact Korie Beth Brown for details.