Yoga and High Blood Pressure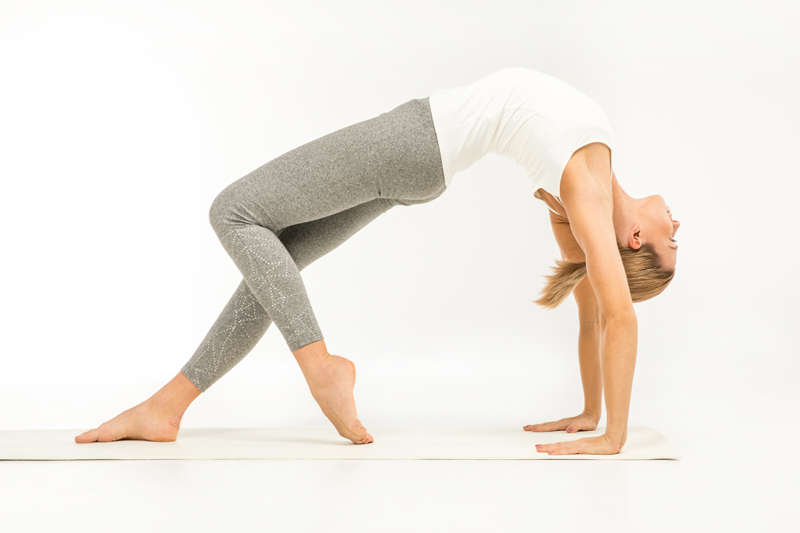 Envy the people who lived in caves: their stress was relatively simple, and our bodies adapted in kind. The presence of a predator caused our sympathetic nervous system to rev up, providing needed energy for running or hunting. Afterwards, our parasympathetic nervous system took over to calm us down. In a perfect world, we would still live under this cycle – but modern times provide stressors that don't go away. Consequently, our bodies stay revved up; our over-consumption of fast food, caffeine, alcohol, and rush-hour commuting adds to our stress levels. Throw in a genetic predisposition, and it's not surprising that nine out of ten Americans will experience high blood pressure at some point.

While it's obviously important to see a doctor and follow her recommendations, it's also helpful to use lifestyle modifications. Enter yoga. In 2016, the Journal of Clinical Hypertension released a summary of a randomized controlled study – in other words, a study based on scientific principles – that showed yoga to reduce high blood pressure. The American Heart Association, in reviewing this and other studies done on the efficacy of yoga, ultimately decided that still more research is needed – but also conceded that yoga doesn't harm the circulatory system.

Physical activity in general has been linked to lower blood pressure. The Center for Disease Control recommends half an hour a day of moderate movement most days of the week. Should that activity be going to the gym or going to a yoga class? While scientists debate which exercise is the most beneficial, the research definitely suggests that what matter most is that one moves. Because of this, the addition of yoga into one's life is definitely helpful. Because science doesn't yet know exactly why and how lifestyle changes affect high blood pressure, a combination of yoga, other forms of exercise, and dietary changes may be the best way to protect one's health.

Yoga Journal recommends poses such as Baddha Konasana, (Bound Angle), Setu Bandha Sarvangasana, (Bridge Pose), and Viparita Karani, (Legs Up the Wall) to enhance the circulatory system. Yoga International also recommends Paschimottanasana, or Seated Forward Fold, as well as Ardo Mukha Svanasana, or Downward Dog. Do you see a pattern? Forward folds, gentle inversions, and restorative postures all work to activate the parasympathetic nervous system. These also stretch the muscles, an effect that can extend to the blood vessels that connect to the extremities. Atherosclerosis, or stiffening of the arteries, is a factor in hypertension, and so the stretching action of yoga poses is a plus.

While no studies have been done (as yet) investigating the effects of Yin Yoga on hypertension, the style itself is designed to stretch connective tissue and deeply relax the body. Once learned, Yin is particularly nice for a home practice, as it provides a calming effect after a stressful day. For those not naturally inclined to athleticism, a combination of Yin Yoga and walking might be the easiest way to begin an exercise program; people who gravitate to extreme movement will find balance by adding one or two Yin practices to the weekly schedule.

Discovering that one has high blood pressure is never pleasant, and lifestyle changes aren't easy. As medical science is beginning to show, adding yoga to one's life can help fight hypertension in a number of ways. One day at a time, one small change at a time, with yoga being part of a healthier lifestyle – may your stress dissipate, your blood pressure lower, and your zest for life increase!

You Should Also Read:
Yin Yoga


Related Articles
Editor's Picks Articles
Top Ten Articles
Previous Features
Site Map





Content copyright © 2022 by Korie Beth Brown. All rights reserved.
This content was written by Korie Beth Brown. If you wish to use this content in any manner, you need written permission. Contact Korie Beth Brown for details.