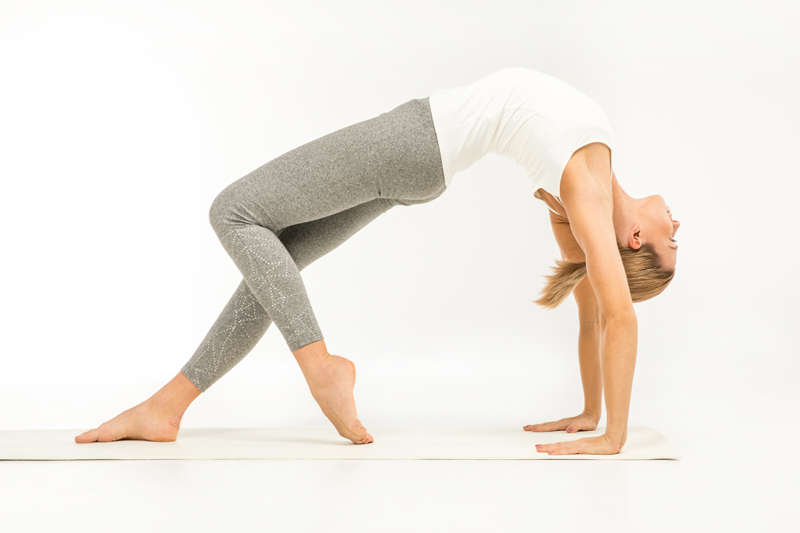 Yogi/nis tend to fall into two camps, or speeds if you will. One group pushes fast: vinyasa flow for every class, as fast as possible. Ashtanga, four days a week. Cross-training? Throw a run in, perhaps an extended bicycle ride, or an intense studio dance program. The second group likes it slow. Restorative or gentle, a couple times a week, perhaps mixed up with some pranayama and meditation. Add walking if you're concerned about getting some cardio benefits. Both of these paths are valid, but should they be exclusive?

Yoga was originally developed as a way to prepare the body for sitting meditation. It follows, then, that the practice holds benefits for both the body and the mind. What is not so obvious, however, is that both of these benefits come from both yoga speeds, but in different ways. "Fast" yoga offers cardio and strength benefits, but it also forces the mind to focus. At some junctions of life, this may be the only possible way to stop the incessant inner chatter and find some peace. An Ashtanga flow, with its structured format, takes away the question of what will come next; instead, the brain is challenged to focus on the flow of one pose to the next. Even a more open vinyasa flow class has its repetitive elements. Noting the difference between one chaturanga and the next allows for a different kind of in-the-moment meditation, one that is equally refreshing to the brain as it is to the body. Adding pranayama to the mix can bring even more meditative focus. And, because even a "fast" class allows for individual pacing, it's possible to put the body through appropriate paces and end the class with every muscle feeling alive. This is the best kind of soreness.

"Slow" yoga has its benefits as well. We tend to think of these styles as more meditative and relaxing, and certainly they allow for great focus on the breath and mind. However, they also work the body, albeit in a different way. Think of the Iyengar style, with its emphasis on alignment. Think of Yin, with its attention to the body meridians and long holds. Think of restorative, where the body uses props to allow for greater stretching. None of these are necessarily easy; in fact, many "fast" devotees find the act of staying still quite difficult, and the added time in each pose definitely works muscles as well as fascia. In addition to relaxation and rest, these styles offer physical benefits of a different kind: static stretching allows for greater flexibility, and longer holds create muscle strength.

Both 'fast' and 'slow' yoga offer benefits, then. While each of us has a personality that leans towards one or the other, to focus solely on one creates imbalance. "Fast" yogi/nis risk developing a practice that is solely physical, and physically focused on just a fraction of what yoga has to offer the body. "Slow" yogi/nis may know how to relax into a held position, but risk losing the joys of greater effort and the benefits of moving meditation
.
Why not try mixing it up? Add a class or a home practice that radically differs from your usual routine. If it's uncomfortable, make the discomfort part of the meditation. Does the disquiet occur because you're doing something unfamiliar, or is it from moving (or not moving, as the case may be) in a different way? How does the body react to newness, to challenge? What does this do to the brain? You'll gain insight into your own constitution and mental state, and you'll challenge your body and brain in different ways. You may never love "fast" or "slow" yoga, but your body will appreciate and learn from something new.



Related Articles
Editor's Picks Articles
Top Ten Articles
Previous Features
Site Map





Content copyright © 2022 by Korie Beth Brown. All rights reserved.
This content was written by Korie Beth Brown. If you wish to use this content in any manner, you need written permission. Contact Korie Beth Brown for details.