Insight Yoga - Book Review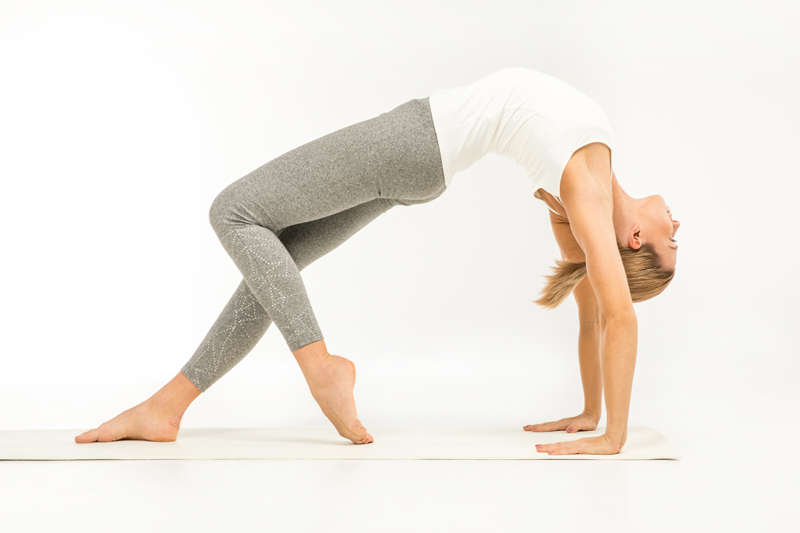 While yoga classes are important ways to build skills, there's nothing like a home practice to really reinforce knowledge. All too often, however, we don't have any idea of how to structure a home practice. Sarah Powers' 2008 tome, Insight Yoga , can help fill in that gap. As someone who practices both a "Yin" and a "Yang" style of yoga, Powers readily demonstrates the importance of both, and explains in detail how to use each at home.

Powers begins with a general review of yoga and a quick narrative history of her own practice. As is true for so many of us, an injury caused her to explore less well-known and gentler styles of Yoga, specifically Yin practices. Her research took her into an exploration of the way in which Yin integrates Chinese medicine and Buddhist practice into a steady asana routine. To this day, Powers uses all of these elements in her personal practice.

Following this narrative, Powers delves into meridian theory, which explains in part how Yin Yoga works on the body. She then offers two different Yin Yoga sequences for each set of meridian pairs, one that can be completed in roughly half an hour and one that can take up to an hour and a half. A home practice could easily be built around these practices alone, one that will prove helpful to those of us who want to supplement an active, "Yang" style studio practice. She also includes a section on "Yang", or traditional poses and a chapter on how to balance these with "Yin" poses in a single sequence. Thus, the book offers sequences for those wishing to establish a regular "Yin/Yang" home practice.

Powers includes a chapter on seated pranayama which gives a brief introduction to several difference breathing exercises. I personally believe that these should first be learned in a face-to-face class or private session, but this chapter can serve as a useful review for those who have already studied these procedures.

At the end of the book, Powers provides an introduction into what she called "Basic Buddha-dharma" and "Mindfulness Meditation." These chapters present yogic spirituality from a Buddhist rather than a Hindi perspective, and those of us following a more traditional yogic or Western spirituality may wish to skip over these chapters. Those of us who resonate with Buddhist practices, however, will enjoy reading these sections, although some of the material will seem very elemental. At the end of the book, a bibliography is included for those who want to further pursue this avenue.

Insight Yoga provides specific, meridian-based sequences for home practice, both from a purely Yin and from a 'Yin/Yang" perspective. As such, it's a great resource for those wanting to further explore what Yin practice can do for the body and mind. Beyond that, it's a useful primer into a particular form of yogic spirituality that doesn't generally get presented in studios. Read it to discover new ways of working the body and mind from a yogic perspective.

Disclaimer: While I have trained in Yin Yoga and use these sequences in my home practice, I am not affiliated with Sarah Powers. I paid for this book with my own funds.

Powers, Sarah. Insight Yoga. Shambhala Publications, Boulder, CO, 2008. ISBN: 978-I-59030-598-0,

You Should Also Read:
Yin Yoga
Yin Yoga Sequences


Related Articles
Editor's Picks Articles
Top Ten Articles
Previous Features
Site Map





Content copyright © 2022 by Korie Beth Brown. All rights reserved.
This content was written by Korie Beth Brown. If you wish to use this content in any manner, you need written permission. Contact Korie Beth Brown for details.