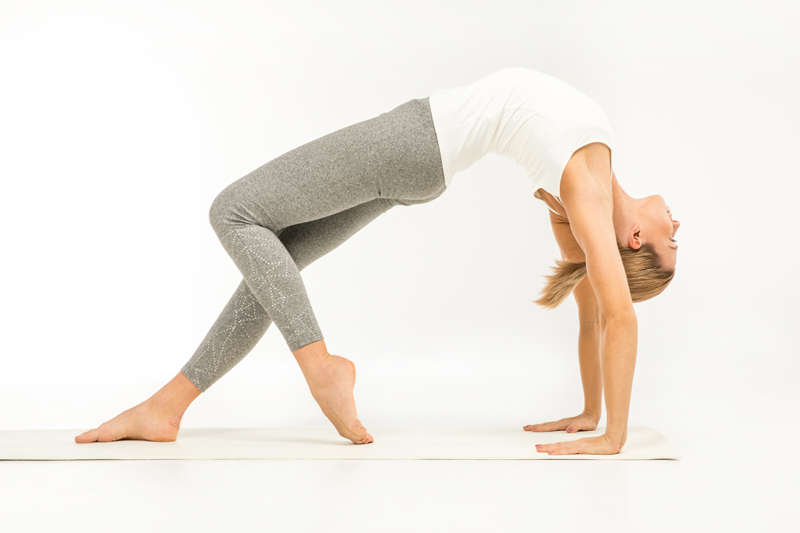 Deep within us all lies an ocean of compassion and love. Some days, however, it's just difficult to access these reserves; we feel estranged from the rest of the world. Whether we experience this as being shut down or having feelings that prevent us from expressing compassion, it helps to work with our fourth chakra, called Anahata or 'heart' chakra.

To access this chakra, close your eyes as you bring your hands into Anjali mudra or prayer position. Take your thumbs to the heart area, pressing heart into thumbs and thumbs into the heart. Breathe. Visualize a wheel of light turning right behind your heart. See you clearly you can bring this wheel into focus. In what condition do you find it? How is it turning – fast, slow, regularly, in a bumpy manner? Whether you believe what you see here to be a description of the chakra or a metaphor for your emotional state, no matter. This is information that you can use to improve your life.

Chakras can be either shut down, overstimulated, or moving energy appropriately. If shut down, you may feel isolation from the rest of the world; if overstimulated, you may find yourself angry, grieving, jealous, or any other strong emotion that prevents you from feeling love and compassion. While these emotions are not bad, clinging to them prevents the experience of connection and empathy; it's important to feel all of our feelings, but it's equally important to work with them and move forward. Anahata regulates the proper flow of these emotions, so if you're feeling stuck emotionally, working here can help.

This chakra regulates the heart and lungs, and so working with energy here is believed to help with ailments such as asthma and high blood pressure. The mantra associated with this chakra is "Yam," and the related color is green. Rose quartz is one mineral thought to help with problems in this area, as are malachite and jade. Research has shown that prayer and meditation are useful as adjuncts to appropriate medical care, and the use of this mantra or wearing crystal jewelry can further focus our efforts. Many people also use the Buddhist "loving-kindness" prayer, the Metta Sutra.

Any asanas that work with the shoulders or that open the chest will affect Anahata chakra. Backbends are especially useful, although many people find them difficult. Start small, perhaps with Cat-Cow, or Marjaryasana-Bitilasana. From tabletop position, rather than dumping your back and stomach to the ground, imagine that a string is pulling your heart forward. Round back into Cat, and then bring your heart forward again to smile at the world. The same motion applies to Bhujangasana, or Cobra Pose, and to any other backbend.

During Surya Namaskar, or Sun Salutations, notice the way in which the body moves. Align the breath so that the inhale opens the body and the exhale closes. On each inhale, pull the shoulders down and bring the heart forward. On the exhale, the heart and organs come down towards the legs. These movements are similar to those of Cat-Cow, but done on a larger scale, with the entire body. The alternation of open and closed heart mimics the way in which a working Anahata chakra allows emotional energy to ebb and flow throughout life. Enjoy working with this chakra during asana, and in other areas of your life!

You Should Also Read:
Introduction to the Chakras
Sahasrara Chakra


Related Articles
Editor's Picks Articles
Top Ten Articles
Previous Features
Site Map





Content copyright © 2022 by Korie Beth Brown. All rights reserved.
This content was written by Korie Beth Brown. If you wish to use this content in any manner, you need written permission. Contact Korie Beth Brown for details.