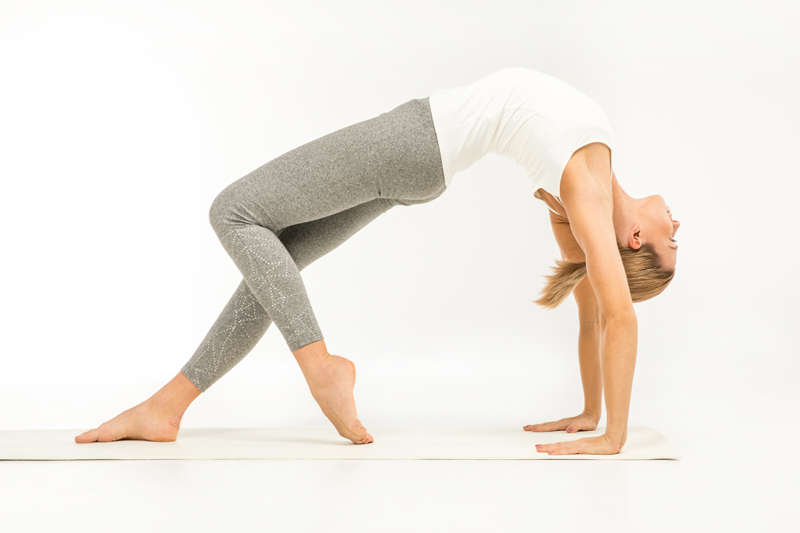 Life is difficult, and days do not always go well. There are times when roiling emotions occur. This is neither good nor bad, but knowing how to respond to an emotion in a particular situation can be crucial. Pranayama, or using breathing techniques to harness life energy, is one of the eight limbs of classical yoga, and a useful tool for learning how to understand and react to difficult feelings. Bhramari, or "Bee Breath", is a technique that allows the yogi/ni to focus, relax, calm down, and center. Practiced regularly, it may also be used as an adjunct to medical treatment for conditions such as high blood pressure. It is not a difficult technique, it is appropriate for practitioners at all levels, and has no contraindications.

Using Bhramari in situations is easier if it is practiced beforehand. During the beginning or end of meditation or asana practice, sit in a comfortable seated position, with a straight back. Reach up and use the thumb or index finger to lightly press on the tab of cartilage at the opening of the ear canal. With closed eyes and lips, inhale. On the exhale, make a high pitched humming sound, like that made by a bee. (The word 'bramari' is a Sanskrit term for a particular breed of bee found in India.) Keep this sound going for the duration of the exhale, keeping it as even and uninterrupted as possible. Repeat this five or six times, and then take a plain breath. Notice the effect that the exercise has on the body and on the mind.

Variations on the technique include lying down on one's back instead of sitting, and by varying the positions of the hand. One method is to let the fingers rest on the top of the head. Another is to incorporate a hand mudra, or symbolic positioning of the hand, to intensify the practice. A third is to add specific visualizations to each bhramari exhale, such as breathing into each of the chakras.

Once the technique is learned, it can be practiced when needed. A difficult situation at work, for example, can be ameliorated by a trip outside or to the restroom, where one can take a few equal breaths before moving into a round or two of bhramari. It can also be useful for changing one's habitual energy if done regularly, and is one form of pranayama that can help sweeten one's disposition. Regular use can also help to soothe the parasympathetic nervous system, which can be very helpful when working with a chronic illness or inflammation.

Disclaimer: Please note that pranayama in general is not considered a beginning practice, and therefore it is always a good idea to learn techniques from a qualified teacher. It is up to the individual to decide what is appropriate for one's own body, and one should always refer to a professional if there is a serious medical or emotional condition.


You Should Also Read:
Ajna Chakra


Related Articles
Editor's Picks Articles
Top Ten Articles
Previous Features
Site Map





Content copyright © 2022 by Korie Beth Brown. All rights reserved.
This content was written by Korie Beth Brown. If you wish to use this content in any manner, you need written permission. Contact Korie Beth Brown for details.