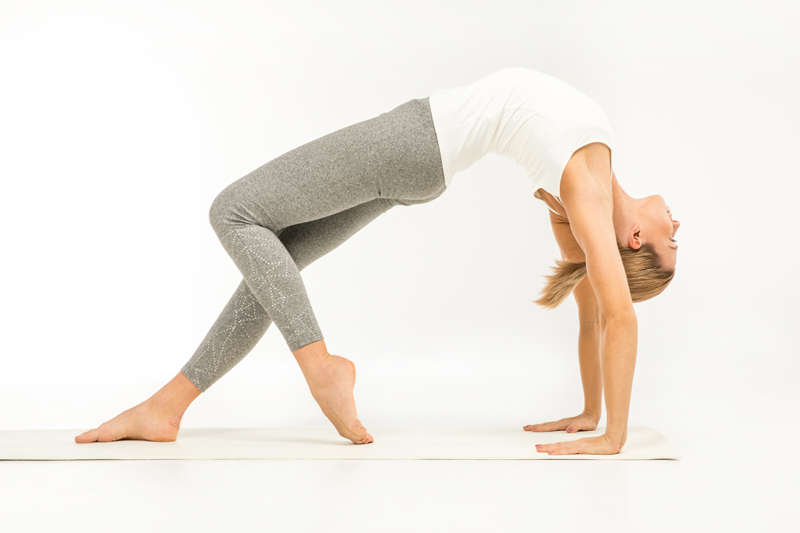 At its essence, yoga is about union – connecting the breath and the body, the muscles and the mind, the individual with the community and universe. Unfortunately, no form of exercise in the twenty-first century lacks body shaming thinking, and in yoga, there is a particularly insidious form: the idea of the 'perfect yoga body.'

We all know the stereotype. The yogini (it always seems to be a woman) is tall, white, and blonde. She lives in Lululemon tights and hoodies. She's a vegan, or at least a vegetarian. And she wears a size zero. She is muscled, but not heavily so, and she is the bendiest person in any yoga class. Everyone is secretly jealous of her, and being on the next mat over is a continual exercise of its own: with every asana, the comparisons run: do I look as good? Is my Down Dog as straight? Why can't I get my leg behind my neck like she does?

It's time to drop this stereotype from the collective mindset. Let's replace it with visions of Jessamyn Stanley, a body positive advocate and yogini who breaks any stereotypes she comes across, proving that dedication and vision are truly more important than a tiny figure. Let's replace it with memories of Vanda Scaravelli, who began to study yoga when she was past forty and ended up studying with the likes of Krishnamurti and Iyengar, practicing until her death at the ripe age of ninety-one. (Or by studying the life of B.K. S. Iyengar himself, for that matter.) Let's also replace it by thinking of Lupe, a high school teacher and mother in Southern California, who takes a yoga class taught on the campus by another high school teacher. While Lupe may not be as bendy or as thin as the yogini stereotype – yet, -- she is also the face of modern-day yoga. And then there's Paul, who with his wife takes a weekly class and isn't afraid to be the only man in the room.

These are the faces of yoga we should be glorifying. Yoga was not created to be branded, to be used as an excuse for the extreme diet du jour, or for the sale of expense tights. Yoga is a great way to exercise for any person, male or female, Black, Hispanic, Aboriginal, Asian, or what-have-you; it's a de-stressor and a path for moving inward; it's a time-tested, proven method for unifying mind, body, and spirit. When we use the phrase "perfect yoga body," we reduce yoga to stereotypes and to commodities. Whichever way we choose to practice, – as a workout, as an art form, or as a spiritual path – let's remember once again that the word 'yoga' means 'union'. In that spirit, let's keep in mind that yoga is an inclusive path, and that, in reality, the 'perfect yoga body' is the one we are blessed with in this life.

You Should Also Read:
Yoga for Weight Loss?


Related Articles
Editor's Picks Articles
Top Ten Articles
Previous Features
Site Map





Content copyright © 2022 by Korie Beth Brown. All rights reserved.
This content was written by Korie Beth Brown. If you wish to use this content in any manner, you need written permission. Contact Korie Beth Brown for details.