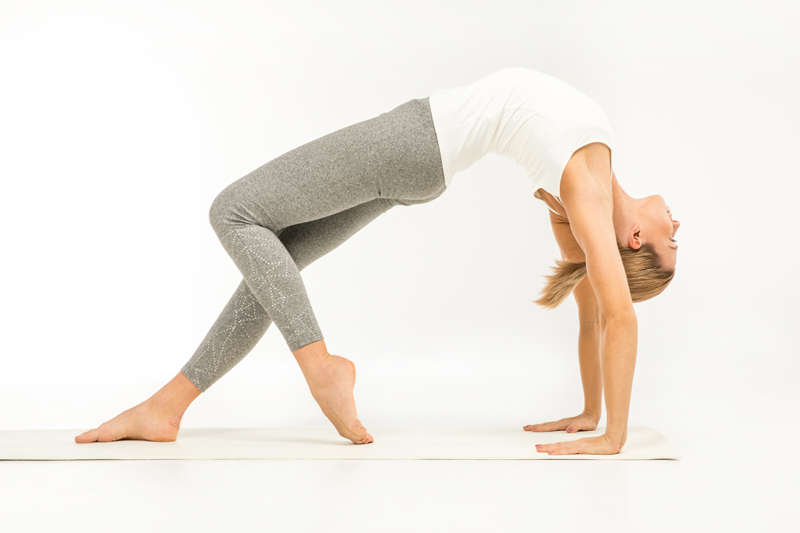 Yogis enjoy asana -- or do they? Week after week, class after class, home practice after home practice, we prepare – for what. As time goes by, it's easy to lose track of why we came to yoga in the first place. Auto-pilot can enable us to get through our days, but it's not a very exciting way to live. Perhaps it's time to consciously experiment with our practice, to take stale moments and enliven them, to remember that the purpose of this journey is in finding that which was never lost. Ananda, a Sanskrit term that means 'joy', can be used as an intention to bring our practices back to life.

As is true for life in general, it's always a good idea to mix things up. Try using a prop that you don't normally use – for some people, this might mean using props in general! Try a new teacher, or a new style of yoga. Try a different studio! Pick a particular asana that intrigues you, design a warm-up and cool down to prepare and soothe your body, and practice the entire vinyasa daily for a week of two. See if you can spot changes in your body, your emotions, or your mind while you do this.

One of the best ways to practice ananda is through the conscious cultivation of gratitude. Keeping a running list of events and circumstances for which you are grateful will remind you of how lucky we are to have been born and to experience this beautiful world. If you find this going on auto-pilot as well, take a moment to look around your setting. What is beautiful? What can you notice that you generally take for granted? Now bring this same frame of mind to the yoga mat or meditation cushion.

Being able to breathe is a miracle (if you question this, talk to any asthmatic!) Take time during the day for mini-meditations on this most simple yet essential action. If you are anxious or jittery, try sitting with your breath for a moment and noting how it feels in the body. If you are in a good mood, connect with your breath and feel the joy that's created when oxygen is transported to all parts of the body.

At your next class, take the time to set an intention to experience the joy of asana>. As you move through vinyasa slow down enough to consciously experience each pose and each part of each pose – moving into it, being there, and transitioning out. What do your fingers add to the pose? Your toes? The hair hanging in your eyes? For those of us who tend to live our lives "from the neck up", this is a great way to use yoga to unite the body and the mind, and to quiet the brain.

Finally, as you make your Namaste to your teacher at the end of class, take a moment to consider the relationship between the act of namaskar and the practice of ananda As we come to recognize the divinity in each other and in the world, we also recognize that which is in ourselves. May your life be filled with ananda!

You Should Also Read:
Gratitude Journals and Meditation


Related Articles
Editor's Picks Articles
Top Ten Articles
Previous Features
Site Map





Content copyright © 2023 by Korie Beth Brown. All rights reserved.
This content was written by Korie Beth Brown. If you wish to use this content in any manner, you need written permission. Contact Korie Beth Brown for details.