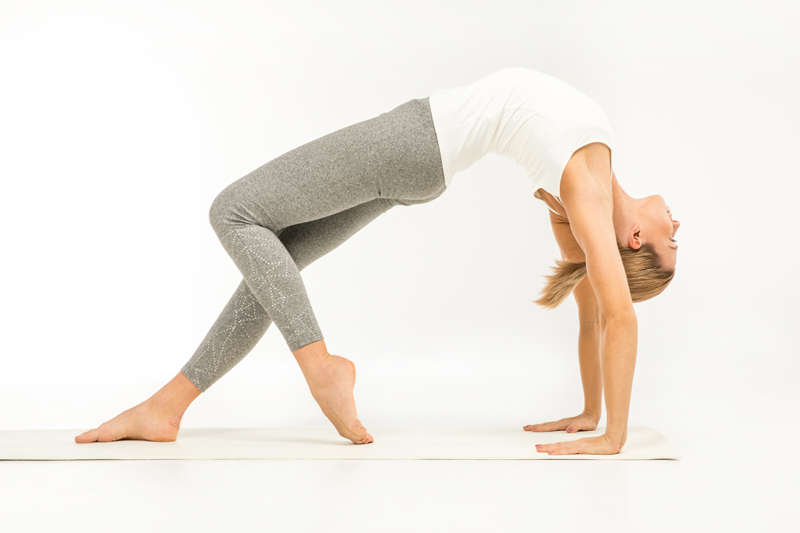 Pursuing the yogic path involves more than attending asana classes. The yamas and niyamas, two of the eight limbs discussed by the sage Patanjali, guide the practitioner in how to live at all hours of the day. The fourth yama, Brahmacharya is often interpreted to mean 'chastity', but this narrow rendition makes this precept incomprehensible to Westerners. In reality, Brahmacharya teaches us to balance our activities, rather than allowing our days to be consumed by every fleeting desire.

The word Brahmacharya can be best translated from Sanskrit as "behavior which leads us to the Supreme Being." In other words, this principle asks us to think about how we approach our wants, and to structure our daily life with wise choices. We do not have to be slaves to our cravings; instead, we can consider our goals and live in a manner that gives us fulfillment. We don't have to let the good things distract us from attainment of those that are truly great.

In the Western world, the concept of Brahmacharya has been expressed by various philosophers. The twentieth-century professor Reinhold Niebuhr perhaps phrased it best when he wrote what is now known as the Serenity Prayer. As spiritual beings, it's important to accept life as it happens, but to also make needed changes. The balance between these two creates the discipline we need to be productive and happy.

As such, Brahmacharya might therefore best be explained as 'fidelity.' In the Middle Ages, loyalty was pictorially rendered as a unicorn inside a circular fence. The animal has the power to break the fence and go roaming, but chooses not to. Yes, the fence is a constriction, but living within that discipline allows the unicorn structure and a fulfilling life. This metaphor works well for Western yogi/nis contemplating how to bring Brahmacharya into our lives.

When discussing the yamas, Patanjali ordered the precepts so that Brahmacharya was preceded by ahimsa, satya, and asteya, or non-harming, truthfulness, and non-stealing. If we live in a manner consistent with these three ideas, then we accept the discipline of abstaining from behaviors that can harm us, cause us to act in a manner inconsistent with our inner truths, or take from others that which is not ours. This is true whether we are considering intimate relationships, or our relationship with food, alcohol, or the latest 'it' bag from Dooney and Burke.

We have bodies, minds, and souls that require care. Our energy can be used for good or ill. Each of us is unique, and it's important to understand that our needs and issues may differ from those of others. While it's never a good idea to dissipate our vitality on unbridled pleasure, we do live in a world of beauty, happiness, and fulfillment. Our goal is to learn to partake wisely, and to learn the balance between complete renunciation and over-the-top self-indulgence. The concept of Brahmacharya calls us to consider the best use of our energy, and to respect our unique needs and situations.

You Should Also Read:
Yoga and Truthfulness
Yoga and Nonviolence
Yoga and Non-Stealing


Related Articles
Editor's Picks Articles
Top Ten Articles
Previous Features
Site Map





Content copyright © 2022 by Korie Beth Brown. All rights reserved.
This content was written by Korie Beth Brown. If you wish to use this content in any manner, you need written permission. Contact Korie Beth Brown for details.