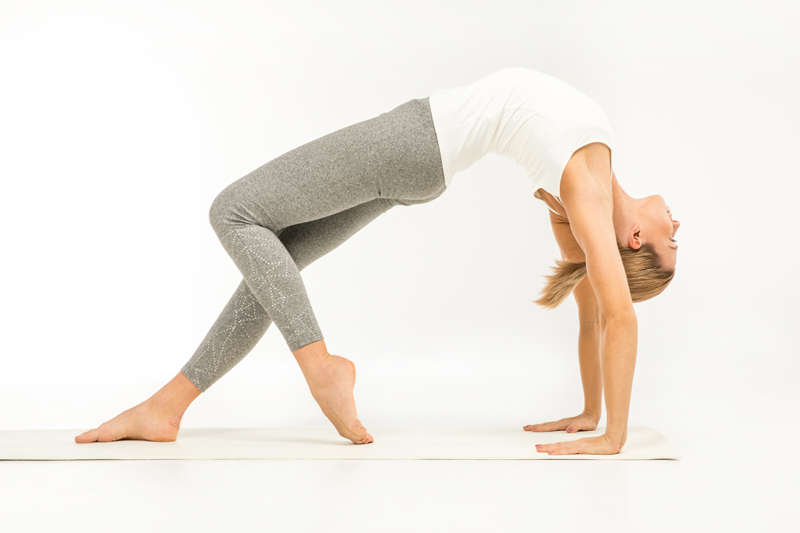 Increasingly, Western yoga students are finding their bliss in vinyasa, or 'flow' classes. This style of yoga developed from the teachings of the ancient Yoga Korunta, an ancient text discovered by yoga luminary T. Krishnamacharya, who passed his knowledge to a man named Pattabhi Jois. Jois began his studies at the age of twelve and continued throughout his entire life, opening his own yoga school in Mysore, India. Westerners such as Richard Freeman, David Williams, and Tim Miller took the style worldwide. Today, the Ashtanga style has fierce adherents; it remains one of the most athletic and physically challenging means of yoga practice. If flow classes start to pale, try the original form and note how they differ.

The word Ashtanga means 'eight-limbed', and was originally used by Patanjali to describe his system of living, including spiritual precepts, movement, breathwork, and meditation. Each of these are used in the Ashtanga style, which codified vinyasa into a set series of sequences. Students practice the same poses in the same order; eventually, as the body learns each series, the practice becomes a kind of dynamic dance which allows students to drop into moving meditation.

Two kinds of classes comprise Ashtanga instruction. In guided classes, the teacher leads each pose and talks the students through the session, as is done in other yoga classes. "Mysore" practice sessions are unique: students practice on their own, with the instructor available to adjust postures and to give one-on-one instruction as the session progresses. In this way, students enjoy the group energy, but work on their own practice, with an experienced individual there to help if necessary. Ashtanga educators generally recommend that beginning students take guided classes until they know at least Surya Namaskar, or Sun Salutations A and B, the Basic Sequence, and the Finishing Sequence well enough to practice without guidance. From there, one develops the Basic Sequence into the Primary, Intermediate, and Advanced Series.

Some historical interpretations of the Ashtanga style link it to military training in South India. Thus, some will argue that the practice may not be suitable for students of all ages. Particularly worrisome is the continual movement from closed hip to open hip postures, which puts stress on the hip joint. Cases of Ashtangis needing hip replacement after years of intensive daily practice have been reported. Also, certain advanced poses simply aren't available to every body, and shouldn't be practiced if they can't be achieved safely. This means that the Ashtanga practitioner needs to keep in mind which series is appropriate for any given day, and to train accordingly.

Those who love Ashtanga credit it with helping them to lose weight and to connect body to mind. Once learned, the practice is completely portable. Traveling for business? Roll out a mat in your hotel room. When done correctly, the practice incorporates breathing, movement, and meditation in a single period of time. Demanding much of the devotee, it offers benefits in equal measure. Try the style and see how it differs from the modern 'flow' interpretation – while you may or may not become a devotee, you'll understand something of yoga history and take part in a tradition that goes back to yoga's roots.

You Should Also Read:
Yoga Sequences and the Hip Joint
The Science of Yoga Book Review
Iyengar Yoga


Related Articles
Editor's Picks Articles
Top Ten Articles
Previous Features
Site Map





Content copyright © 2022 by Korie Beth Brown. All rights reserved.
This content was written by Korie Beth Brown. If you wish to use this content in any manner, you need written permission. Contact Korie Beth Brown for details.