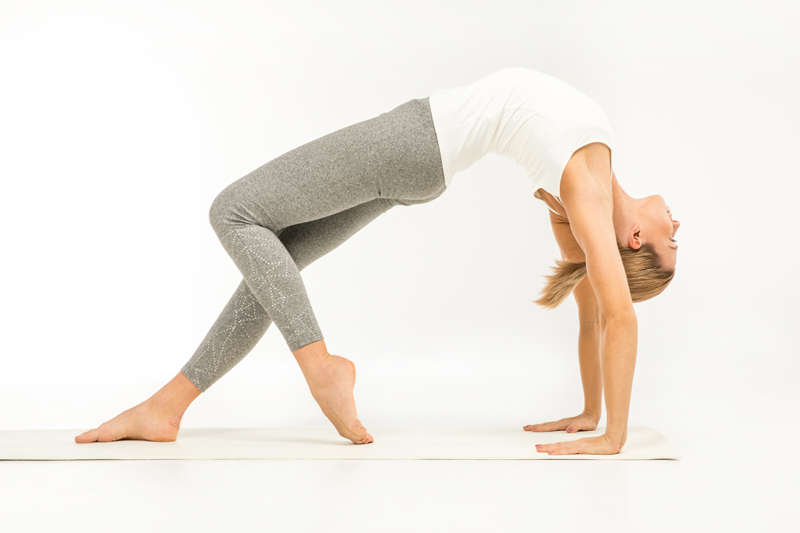 In 2010, researchers at the Oregon Health and Science University published a study conducted regarding the possible effects of yoga techniques for patients with fibromyalgia. The results, which have been summarized on WebMD, are exciting; it appears that asana in conjunction with pranayama and meditation lessens the pain associated with this disease. In addition, the practice of yoga has been shown to give greater energy and to improve mood issues, and to work better than medication! While this was a small study, and more research needs to be done, it appears that medical science agrees with the ancients in asserting that the practice of yoga can be instrumental in improving one's health.

Patients with fibromyalgia are caught in a dilemma: it hurts to move, but restricting movement makes further movement even more painful. A gentle, Yin, or restorative yoga class can help to break this vicious cycle, as can a slower style such as Iyengar or Kripalu. As always, it's important to take charge of one's own body and to move intelligently, without overdoing it or forcing extreme positions. Patience and restraint are key; go slowly, without pushing. Learning to relax into a particular posture is the first task, but this can be difficult for someone anticipating pain with every motion. This may be the reason why the study found that breathing exercises and meditation were as important as the postures themselves.

If possible, it's a good idea to work with an instruction in a private session or two in order to receive personalized instruction. This can be expensive, but many teachers offer sliding rates for those in financial difficulties. Smaller classes, particularly those offered at studios with experienced teachers, can also allow for more personalized interaction with the teacher. Don't forget that social isolation can worsen mood issues – going to a regular class will help to establish a routine that will help making connections with the larger yoga community. It's important to reach out!

Breathwork and meditation are key to modulating the pain response. The parasympathetic nervous system is the way the body uses to relax muscles, and it can be stimulated with specific pranayama techniques. Equal breathing is the first form of pranayama taught in most yoga classes, and it's an excellent practice to use for beginning meditation.

Progressive relaxation is another excellent technique. This consists of systematically tensing and releasing sets of muscles, usually starting with the feet and working up to the muscles in the head. There are many places online where specific instructions for this technique are given, and it's possible to find audio transcripts that can be used to guide a session. This process will teach what relaxation feels like and show how to move from tension to ease – something that chronic pain makes difficult to remember.

Fibromyalgia is a difficult condition to live with, but the components of a well-rounded yoga practice can be immensely helpful. Above all, remember that there is always hope and forward movement. Take baby steps as needed, and know that you are not alone.

Disclaimer: This article is not meant to substitute for appropriate medical care. Consult with your doctor before beginning any exercise regime.

You Should Also Read:
Demystifying Meditation
Learning Pranayama Safely
Equal Breathing, or Samastithi


Related Articles
Editor's Picks Articles
Top Ten Articles
Previous Features
Site Map





Content copyright © 2022 by Korie Beth Brown. All rights reserved.
This content was written by Korie Beth Brown. If you wish to use this content in any manner, you need written permission. Contact Korie Beth Brown for details.