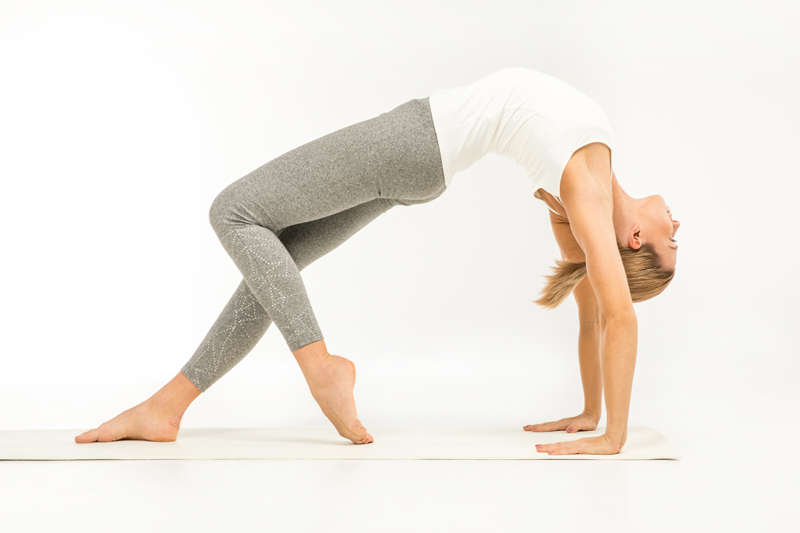 Many people are interested in starting a yoga practice, but don't quite know how to start. Studio and gym classes seem intimidating, and the online choices are overwhelming. How does one start safely and build a strong foundation for the next step? There are ways to enter the yoga world slowly and successfully; here are a few.

With the proliferation of neighborhood yoga studios, a beginner's class is a great option. These move more slowly and are a great way to learn the foundation poses. Even better is an afternoon workshop specifically designed for the newcomer. They are often named "Yoga 101" or something similar, and are advertised on the studio's web site. It's always a good idea to work with a teacher, and these classes offer community as well as an ongoing forum for improvement.

Many gyms also offer yoga classes; for the athlete who wants to add on to his or her existing routine, this is a great way to sample yoga in a familiar setting. These classes generally are offered as part of one's existing membership, and so they are economical as well as convenient. Gym classes are usually one hour long, which is considered a short class (most studio offerings are seventy-five to ninety minutes), and so these classes are more strongly focused on yoga for strength and stretching.

There are those who, for one reason or another, don't want to start in a studio setting. With many yoga enthusiasts completing yoga teacher training, finding a private teacher isn't terribly difficult, and many offer competitive pricing in order to build practice – a win-win for both teacher and student. Yoga Alliance, a nonprofit group that sets standards for training programs and for teachers, has a listing of teachers that can be searched by area. Another way to find private teachers is to ask at local studios. A third way to find classes is to check city recreational programs for classes; community organizations such as churches, mosques, and synagogues often offer classes that aren't restricted to denomination members. In addition, new teachers will advertise on community bulletin boards or by word of mouth, so it's always a good idea to ask around to see who's out there.

For convenience, nothing beats one's living room, with a class streaming on the TV or computer. This has become big business, and there are many, many choices. Most streaming services will offer a free introduction and then charge a monthly fee which is often less than the price of a studio class. While there are some great teachers out there streaming classes, one must be extra cautious when practicing alone, as there is no one available to check alignment and make sure that one's positioning is safe. In addition, one is working without the motivation of other people, so this is a solution best chosen by those who are focused and enjoy the private time.

However one starts, the world of yoga is waiting to offer its benefits. Once confident in the basics, it's fun to experience yoga in every setting – there are great teachers to be found everywhere, and the search will lead to a solution uniquely right for the individual. Happy practice!

You Should Also Read:
Low Cost Yoga
Yoga Class Etiquette
Basic Yoga for Beginning Practices


Related Articles
Editor's Picks Articles
Top Ten Articles
Previous Features
Site Map





Content copyright © 2022 by Korie Beth Brown. All rights reserved.
This content was written by Korie Beth Brown. If you wish to use this content in any manner, you need written permission. Contact Korie Beth Brown for details.