Organizing One's Practice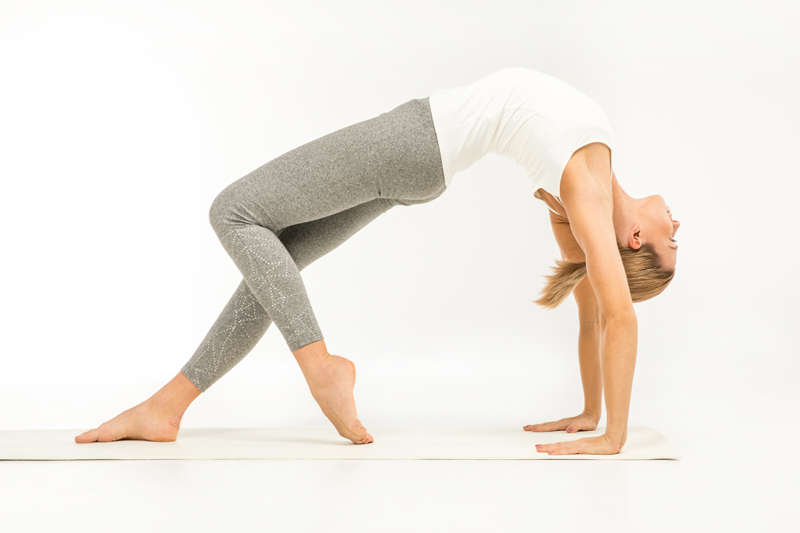 A newcomer to yoga may well feel overwhelmed by the 'scene' in which it is presented. In North America, one can practice yoga as a form of exercise, as a spiritual quest, as a lifestyle, and as a event community. Working one's way through all the hype to find one's own personal practice is essential, but it can be difficult to separate what works from the surrounding hype. It helps to ask the following questions as one begins the journey.

In the first place, why practice yoga? Are you searching for a way to meditate with your body, or for a cross-training activity? Keep in mind that the answers to these questions will change over the course of one's life. In fact, an ongoing practice should develop and change. What might begin as a quest for 'yoga bootie' might well morph into stress relief, thence to injury rehabilitation, and finally to a meditative endeavor – or it might spin off into any one of a number of areas. What's important is to keep asking the question, listening for an answer that will be true to the present moment.

Another important question: where does one practice yoga? Particularly in big cities, one can find instruction in any one or a number of styles, and ongoing classes in myriad spaces. While most of us will tend towards what's convenient (a comfortable class at the gym or nearby studio, a series of streamed videos that work with our schedules), it's always a good idea to stop and look at why we choose what we do. Would our practices be better served in a different way? Are we too comfortable and need to move to the next level of practice? What might that next level look like?

Finally, does the practice of yoga impact our lives beyond the classes we take weekly? For someone interested in cross-training only, the answer might be 'no', and that's completely fine. Others might discover a deepening interest in yogic philosophy, in related meditative techniques, or in the study of yoga or related practices as healing modalities. Perhaps one has sparked an interest in aromatherapy beyond what's experienced during a class. Maybe the pranayama techniques taught before asana are intriguing, and one wishes to go deeper. Does a yoga festival beckon? Or is it time to sign up for a teacher training, or for instruction beyond what's possible in a weekly class?

For some, yoga is a fun way to work out one's frustrations at the end of the day, or an exercise modality that works in a way that others don't. For others, it's a topic of lifelong inquiry. Take a moment to ask these questions, and be open to further study if that's what seems to be in order. Always be willing to experience yoga in the present moment, practicing because of today's needs and in a manner that works with the current demands of one's life. Yoga offers myriad benefits; don't be afraid to customize practice to meet what's necessary for today.

You Should Also Read:
Demystifying Meditation
Yoga Class Etiquette
Yoga and Vegetarianism


Related Articles
Editor's Picks Articles
Top Ten Articles
Previous Features
Site Map





Content copyright © 2022 by Korie Beth Brown. All rights reserved.
This content was written by Korie Beth Brown. If you wish to use this content in any manner, you need written permission. Contact Korie Beth Brown for details.