zzz Old Links Romance Novels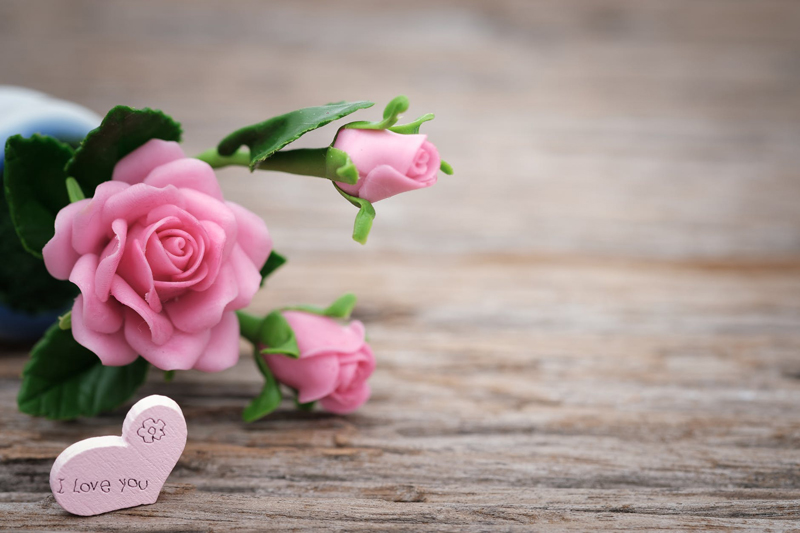 Romance Novels Information
2007 Book Reviews


Find all of our 2007 romance novel reviews right here.
2008 Book Reviews


Looking for our 2008 book reviews? Here´s our complete list.
2009 Book Reviews


Find all of our 2009 romance novel reviews here.
2010 Romance Novel Reviews


Find all of our reviews of 2010 romance novel releases here!
2011 Romance Reviews


Find all of our 2011 romance novel reviews here!
A Chat with Susan Meier


This week, we´re doing something different-we´ll begin our chat with Silhouette author Susan Meier on her new series, on reading and the writing life.
A Chat with Susan Meier, Part 2


Join us as we continue our discussion with Silhouette author Susan Meier on writing and romance.
A Chat with Susan Meier, Part 3


Think a writer lives a glamorous life? Want to know what´s next from Susan? This week, we conclude our interview with Susan Meier.
A Dangerous Obsession


Review of J. M. Jeffries.
A Little Early Summer Romance


Wishing for nicer weather to go along with your reading? Escape to a tropical island in one of our new books this week.
A Most Unsuitable Man


Reviews of Barbara Metzger, Nicole Byrd, and Jo Beverley.
A New Jayne Ann Krentz!


Come check it out, plus two more new books.
A Texas Christmas


Review of A Texas Christmas, with stories by Jodi Thomas, DeWanna Pace, Linda Broday, and Phyliss Miranda.
aaaMF Romance - Romantic Suspense


This subcategory contains reviews of MF (male + female) romantic suspense. Where applicable, one star = Excellent, two Stars = Must Read.
Always Look Twice


Geralyn Dawson is finally back with the next in her Callahan brother series!
And Able


Lucy Monroe´s last ex-mercenary is here.
April Romance Releases


Check out three new romances coming soon to a bookstore near you!
April ´05 Contemporaries


Waiting for April romances? We have two this week.
August ´06 Releases


Three new romances available now!
Author Name Changes


Review of Jessica Hall, aka Gena Hale´s The Deepest Edge, and Merline Lovelace´s After Midnight.
Awaiting the Moon


Two new February releases!
Baby It´s You Review


MF romance Baby It´s You by Jane Graves is a sprightly, funny opposites-attract romance set in small-town Texas with appealing characters in flighty, free-spirit Kari and gruff, protective Marc. The character nuances and interactions are especially good.
Beach Reading


Three new books for you to add to your packing list this week.
Betrayal in Death by J.D. Robb


Lieutenant Eve Dallas returns in this latest installment of the "In Death" series by J. D. Robb.
Between the Sheets


Another author makes her debut this month with a contemporary romance
Between the Sheets


P. J. Mellor's new book has a trio of hot contemporary stories.
Beyond Seduction


Emma Holly´s latest super-sensual historical is here, so check it out along with two other new romances!
Bookswapping


What to do with the non-keepers? Swap ´em.
Brewster Baby Boom


Review of Susan Meier.
Cherry Adair, Featured Author


This week we have her two latest, Hot Ice and White Heat!
Chesapeake Blue


Been waiting for Seth´s story in Nora Roberts´ Quinn family series? He´s here.
Complete List of Deb Stover's Romance Novels


Find all of her titles!
Conferences


Looking for a good conference? Find some here.
Contemporary Romance Authors


Find the websites of some popular contemporary romance authors.
Cry No More


Linda Howard´s latest!
Dance Upon the Air


Nora Roberts kicks off an exciting new trilogy with her latest book, plus we have two more new tales for you.
Dara Joy's Book List


Find all her romance titles here!
Dead Shot


Annie Solomon is back with a new book, plus Barbara Bretton and Cheyenne McCray.
Dead Stop


Jamie Denton is back with a new romantic suspense this month.
Death Angel


Linda Howard is finally back with a great new romantic suspense!
Debut Romance from Lauren Bach


Review of Lone Rider.
December Heat


Review of the anthology Hot Pursuit.
December Romantic Suspense


Two new reviews!
Dictionaries and Encyclopedias


Some great links to online dictionaries, translation sites and encyclopedias.
Down in Texas


Review of Delilah Devlin´s Down in Texas.
Drop Dead Gorgeous


Linda Howard is back with another great romance!
Electronic Publishers


Links to some e-publishers.
Electronically Published Authors


Find the websites of some e-pubbed authors.
Erin McCarthy's Book List


Like this author´s funny, sexy books? Here´s the list!
Erotic Romance Authors


Find the authors of your fave sexy romances here!
Escape to the Past....


...with three new historical romances and three equally wonderful heroes.
Face the Fire


The final book in Nora Roberts´s Three Sisters Island trilogy is here!
Flower Power


Reviews of Jill Marie Landis, Janet Wellington, Judith Michael and Christine Holden.
For Regency Fans!


Reviews of the anthology A Valentine Waltz, Jeanne Savery, Cynthia Pratt, and Meredith Bond.
For Your Stocking


Reviews of Cassie Edwards, Rebecca Anderson and Susan Meier.
Give Me a Texas Outlaw


Review of the anthology Give Me a Texas Outlaw, with stories from Jodi Thomas, DeWanna Pace, Linda Broday, and Phyliss Miranda.
Give Me a Texas Ranger


Review of Give Me a Texas Ranger, with stories by Jodi Thomas, DeWanna Pace, Linda Broday and Phyliss Miranda.
Heidi Betts' Book List


The growing list of books by author Heidi Betts.
His Dark Kiss


Two new November historicals reviewed this week!
Historical Romance Authors


Find the websites of some popular historical authors.
History + Love = Romance


Review of Elizabeth Mansfield.
Holiday Wish List ´06


Need ideas for the romance reader on your list, or just want something different? Shop here!
Hot Stuff


Reviews of Anne Stuart, Bertrice Small, Thea Devine, Robin Schone and Susan Johnson.
How Romantic!


Reviews of Ginny Aiken and Patricia Rice.
How To´s for Writers


Looking for tips on improving your romance writing? Go here.
In a Reading Slump?


What do you do when you´re not finding anything good to read?
Into the Fire


Reviews of Jessica Hall´s Into the Fire and Lisa Jackson´s The Morning After.
Into the Fire


Suzanne Brockmann is back with another installment in her Troubleshooters series.
J. D. Robb's Latest Is Here!


"Purity in Death" comes out this week, but we´ve got it now!
Jessica Hall The Interview


Like her books? Find out more about her and her latest book!
Jessica Hall: The Interview, Pt. 2


Read the rest of our interview, plus see our review of her latest!
Karen Marie Moning's Book List


Find all her romances here!
Kate Freiman's Complete Book List


One of my personal favorites, Kate Freiman´s book list.
Knights and Princes and Faeries


This week we have a variety of heroes to choose from. Surely you´ll find one to suit you.
Last Breath by Mariah Stewart


The third book in Mariah Stewart´s latest romantic suspense series is here.
Like a Knife


Warner´s new line launched in January, and we have two of their latest this week.
Linda Howard Complete Book List


Look here for the complete book list of Linda Howard.
Lone Star Woman


Review of Lone Star Woman by Sadie Callahan, aka Anna Jeffrey.
Long Ago and Far Away, Part Two


What do you think when you run across a factual error in your reading?
Lord Perfect


Loretta Chase´s follow-up to last year´s keeper!
Lori Foster's Book List


Find the steamy romances from this popular author.
Lori Foster's Book List, Page 2


Find all of this popular author´s novellas.
Love and Danger


Reviews of Nicole Byrd, Barbara Sheridan and Heather Graham.
Love and Secrets


Many readers like a little mystery with their romance, and we have a few new ones to fit the bill this week.
Love From Beyond?


Reviews of Julie Beard and Sonja Massie.
Love in a Bottle


The last of the 2006 romances reviewed here!
Love Notes Newsletter signup


Want to know what´s happening at BellaOnline´s Romance Novels site, or in romance in general? Sign up for the newsletter!
Lucky in Love


Review of Carolyn Brown´s Lucky in Love.
Magazines, for Readers and Writers


Need even more reviews and interviews? Check these out.
Magickal Romance


Reviews of Lynn Bailey and Susan Plunkett.
March Paranormals


Two new paranormal romances reviewed.
Markets: Publishers´ Guidelines & Submission Info


Links to traditional publishers´ websites.
Master of Desire


Three May historical romances!
May McGoldrick´s


Reviews of May McGoldrick, Donna Fletcher and Lisa Jackson.
Midnight Secrets


Two new historical romances!
Montana Legacy


Ruth Ryan Langan debuts a new pen name and kicks off a new contemporary trilogy this month.
Multi-Genre Romance Authors


Find the website of some multi-genre romance authors.
Murphy´s Law


Lori Foster´s latest is here, plus two more new romances!
Music of the Night


Review of Music of the Night.
Must Read Contemporaries


Ten must-read books for fans of contemporary romances!
Must Read Historicals


Ten must-read books for historical fans!
Must Read Paranormals


Ten must-read books for paranormal fans!
My Review Policy


Authors and readers, please look here for an in-depth explanation of my review policy for the Bellaonline.com Romance Novels site.
Necessary Force Review


Male-Female romance Necessary Force by D.D. Ayres takes place in Washington DC. Georgie is a rising star in the field of photojournalism who has attracted a creepy stalker. She receives protection from a handsome FBI agent and his K-9 unit dog.
New Regencies


Are you a fan of all the rules?
New Year for Romance?


What do you expect to see in your romances in 2000?
Official Nora Roberts Companion


Review of Goddess of the Sea.
One Deadly Sin


Review of One Deadly Sin.
One Forbidden Evening


Three new historical romances!
Online and Specialty Book Stores


Looking for out of print or hard to find books by your fave authors?
Pamela Morsi's Complete Book List


Author Pamela Morsi´s book list.
Paranormal Romance Authors


Find the websites of some popular paranormal romance authors.
Pink Jinx


Reviews of Sandra Hill, Jamie Denton and Dianne Castell.
Post Holiday Romances


Reviews of Claire Cross, Barbara Bretton and Paula McKinley.
Pretty Woman


Two disappointing March releases reviewed.
Prince Charming


Review of the anthology Sinful.
Prince Charming


Reviews of Gaelen Foley, Suzanne Forster, Maggie Shayne, Lori Foster, and Kimberly Randell.
Raintree: Sanctuary


Review of Raintree: Sanctuary.
Reading Outside the Genre


Review of The Promise.
Recipes for Romance


Find out what your fave authors find adds a little romance to their table.
Red Hot Cajun


Review of Goddess of Light.
Research Sites


Some really great sites to help you find the info you need for your book.
Reviews of Three New E-books


Reviews of Sherry Strub, Rebecca Sinclair and Ramona Crawford.
Romance Conferences: For Readers and Writers


Where´s a good place to meet other readers or writers of romance? A conference, of course.
Romance for a Long Weekend


What to do on a long holiday weekend? Curl up with some great new romance novels! We have three this week.
Romance for the New Year


Review of Nadine Miller.
Romance in Long Ago Times and Faraway Places


Review of Candice Proctor.
Romance Novel Settings


Ever want to visit someplace you read about in a romance? Did you, or are you still wishing?
Romance Novel Site Newsletter Sign Up


Here is the subscription page where you can sign up to receive the free, weekly newsletter for the Romance Novels site. Your email stays private, you are never spammed, and you can unsubscribe at any time.
Romance Reader Survey


Readers, speak out!
Romance Resolutions


Need some help with your reading resolutions for 2001?
Romance vs. Women's Fiction


There´s a difference? You bet! Find out what it is.
Romances Forever!


Or, why I hate chick lit.
Romantic Intrigue


Like a bit of suspense with your romance? Get it three times this week!
Romantic Notions Art Shop


Romantic art prints to add some romance to your decor.
Romantic Notions Shop


For all your romantic gifts and reading materials.
Romantic Thoughts


Review of J. D. Robb, aka Nora Roberts.
Secret Fantasy


Review of Voices of the Night.
Shadowheart


Review of Diane Farr´s Under a Lucky Star.
Shadows of the Night


Review of Shadows of the Night.
Signet´s Lords of Desire


Reviews of Janet Lynnford and Maggie James.
Simply Love


Two new September historical romances!
Six Reasons to Read Romance


Why read romance? Why not?
Spring Fancy


Review of Natalie Damschroder.
Spring Fever


Steamy romances--new and old--for spring.
Spring Flings


Reviews of Sally Mandel, Linda Francis Lee and Susan King.
Stuck on Romance?


Why do you love romance novels?
Suddenly Sexy


The first in a new trilogy from Linda Francis Lee is here!
Sue-Ellen Welfonder's Book List


Find all her Scottish romances here!
Sultry Summer Love


Want some romance to match the steamy weather? Check out these two....
Summer Dreams


Review of May McGoldrick.
Summer Heat, a Little Early


Reviews of Nicole Jordan and Cassie Edwards.
Summer Reading Choices


Need something to take to the pool or the beach with you this week? Here are a couple choices....
Summer Romance


Review of Lynn Bailey.
Susan Krinard: The Interview


Part one of our chat with Susan Krinard.
Suzanne Forster!


We have her latest, plus two more new romances.
Suzanne Forster's Complete Book List


Want to know which of her books you´ve missed? Check this out.
Tag You´re It!


Penny McCall´s second romance is a great follow-up to her debut earlier this year!
Tears of the Moon


Reviews of Nora Roberts, Suzanne Judson and Dee Davis.
Technique


Need a little help with the technical end of your writing? Find it here.
Tempt Me


The last of the April romance releases are here.
Texas Men


Review of Delilah Devlin´s Texas Men.
The Creed Legacy


Review of Linda Lael Miller´s The Creed Legacy, part of her Montana Creeds series.
The End of Summer Romance


Summer´s nearly over, but we still have plenty of new romances for you to get in one last fling before fall arrives.
The Gilded Web


A classic from Mary Balogh is now available again!
The Joys of Romance Novels


Reviews of Catherine Coulter and DeWanna Pace.
The Kiss


Three new March contemporary romances!
The Kissing Blades


Jessica Hall´s latest is here!
The Love of a Lawman


Review of Anna Jeffrey´s The Love of a Lawman.
The Lure of the Historical Romance


Reviews of Cynthia Sterling, Joanna Hampton and Heather Graham.
The Magic of Love


Reviews of Lynn Kurland, Elizabeth Bevarly, Emily Carmichael, Elda Minger and Patricia Rice.
The New J. D. Robb


It´s out and we have it! Find out what Eve and Roarke are up to now.
The Regency Era


Reviews of Lynn Collum, Victoria Hinshaw, Debbie Raleigh, Donna Simpson, Jo Ann Ferguson, and Glenda Garland.
The Reigning Queen of Romance


Who is the queen of romance? A very prolific and amazing writer, and we have her latest release for review this week.
The Rogue Report


Two late-arriving June releases!
The Rogue´s Return


Jo Beverley leads off, plus two more historical romances!
The Rules of Seduction


Two new historical romances!
The Second Chance


Two new February romances reviewed!
The State of Romance


What is going on with romances these days?
The Wild Sight


Loucinda McGary´s paranormal debut is out this month!
Three Fates by Nora Roberts


Review of Nora Roberts´s Three Fates.
Three New Reviews


Reviews of Casey Claybourne, Adrienne Burns and Marjorie Farrell.
Three Regency Romps


Reviews of Nadine Miller, Patricia Oliver, and Barbara Hazard.
Time Travel Romances


Reviews of Sherry Lewis and Judie Aitken.
Time Travel, Magic or Futuristic?


Reviews of Terri Brisbin, Jayne Ann Krentz and Adrienne Burns.
Tips for Romance Writers


Want to write a romance but don´t know where to start? Right here!
To Die For


Linda Howard´s newest romance is here!
To Seduce a Bride by Nicole Jordan


Nicole Jordan finishes up her latest trilogy with this historical.
Traditional Romance Reviews by Year


Search all of our book reviews by year.
Traditional Romance Reviews Listed by Author


Look here to see if there is more than one BellaOnline review for specific authors of traditional (male-female) romance.
Twist of Fate by Mary Jo Putney


Check out her new contemporary plus two more new books.
Two Lethal Lies


Review of Two Lethal Lies.
Two Lethal Lies


Review of Annie Solomon´s Two Lethal Lies.
Up Close and Dangerous


Linda Howard´s latest romantic suspense is here.
Vanquished


Two new July romances reviewed!
Virginia Kantra's Book List


Find all of the category romances by this new fave.
Warm Up with a New Romance


Review of Barbara Metzger.
When Someone Loves You


Susan Johnson´s latest historical romance is here.
Whispers of the Night


Two new July historicals!
Whispers of the Night


Review of Whispers of the Night.
Winter Romance


Looking to warm up with a new romance? Check out this week´s titles.
Writers´ Organizations


Find a writers´ group to suit your needs.
Year-End Romance Recap


What did you miss in the world of romance in 2000?
Editor's Picks Articles
Top Ten Articles
Previous Features
Site Map
Content copyright © 2018 by . All rights reserved.
This content was written by . If you wish to use this content in any manner, you need written permission.
Contact Val Kovalin for details.