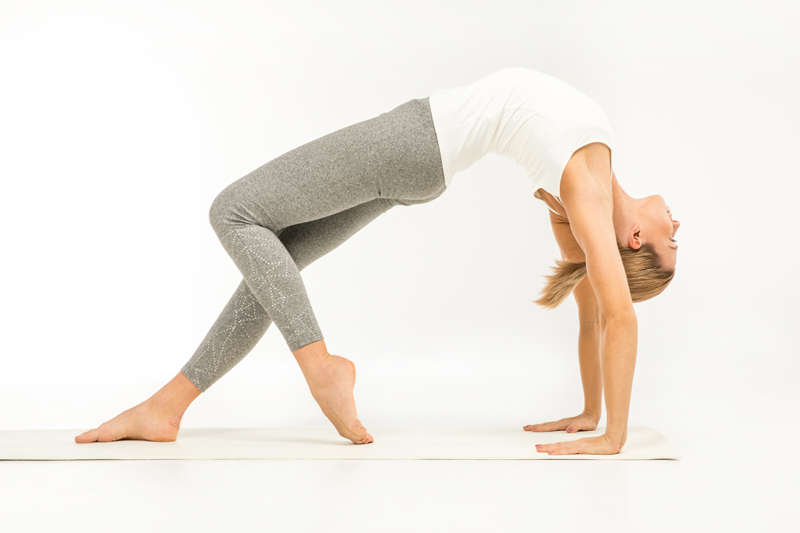 Because yoga is so experiential in nature, it can be difficult to write a book about asana that doesn't seem exactly like all the rest. Many manuals exist for learning the poses; many writers circumnavigate the waters of yoga philosophy; many teachers attempt to bring twentieth-century living in line with yogic philosophy (or the reverse!) Lauren Imparato's 2016 tome Retox: Yoga, Food, Attitude lies squarely in the final category; although there are photographs of yoga postures and discussions of Tibetan yogic thought, the vast majority of the book focuses on yoga "cures," if you will, for common ailments and conditions brought on by our tech-savvy, desk-bound, pedal-to-the-metal lifestyles.

In Retox, Imparato endeavors to move us away from a lifestyle of trendy diets, juice fasts, and detox regimens. Instead, she begins by describing an ongoing yoga-diet-meditation plan based on exercise physiology, nutritional principles, common sense and some snippets of Traditional Chinese Medicine and Tibetan yogic belief. Some of her ideas will surprise yogi/nis immersed in the current "yogic" lifestyle; for one, she advocates eating organic beef and fish rather than soy products or vegan diets. Her recommendations come with scientific reasons; beef contains creatine and iron, both essential for energy, while fish is high in amino acids. Imparato does, however, recommend organic, clean food and a focus on green vegetables (ideally, she suggests that our plates be composed of 2/3 vegetables, the rest grains, organic meats, fruits, and nuts.)

Imparato understands that yoga by itself will not create weight loss or the "perfect yoga body," focusing instead on health and happiness. She's a realist when it comes to twenty-first century living; one of the chapters suggests yoga, food, and meditative practices that help with hangovers. The second half of this tome is divided into chapters focused on "treating" general life issues such as headaches bloating, feeling fat, and of course the aforementioned chapter on overindulgence. No serious issues are discussed; rather, Imparato's attention goes to working around those small issues that sap us of our joie de vivre. Basic insomnia, stress and anxiety, simple cases of the blues, and PMS issues are examples of the kinds of issues addressed in this book. The "cures" include simple stretches that can be done at one's desk at work, specific asanas that can help with specific situations, nutritional advice, and ideas for meditation.

Retox is written in a brisk, no-nonsense style. It's organized so that after the first part is read, we can skip around to focus on the chapters that resonate for our current situations. Her ideas are sensible, and her integration of yoga poses, while not ground-breaking, suggest good ideas for starting or furthering a daily personal practice. Serious yogi/nis will probably not find anything new here, but those starting out on the path or those looking to "ditch the dogma", as Imparato terms the current state of the Western yogic lifestyle, will find a friendly voice and perhaps a different way of looking at things.

Disclaimer: I purchased this book with my own funds, and am in no way associated with the author.

Imparato, Lauren. Retox: Yoga, Food, Attitude. Berkeley Books, New York, 2016. ISBNL 978-0-425-27850-5.

You Should Also Read:
The Perfect Yoga Body?
Basic Poses for Beginning Practice
Yoga for Weight Loss?


Related Articles
Editor's Picks Articles
Top Ten Articles
Previous Features
Site Map





Content copyright © 2022 by Korie Beth Brown. All rights reserved.
This content was written by Korie Beth Brown. If you wish to use this content in any manner, you need written permission. Contact Korie Beth Brown for details.