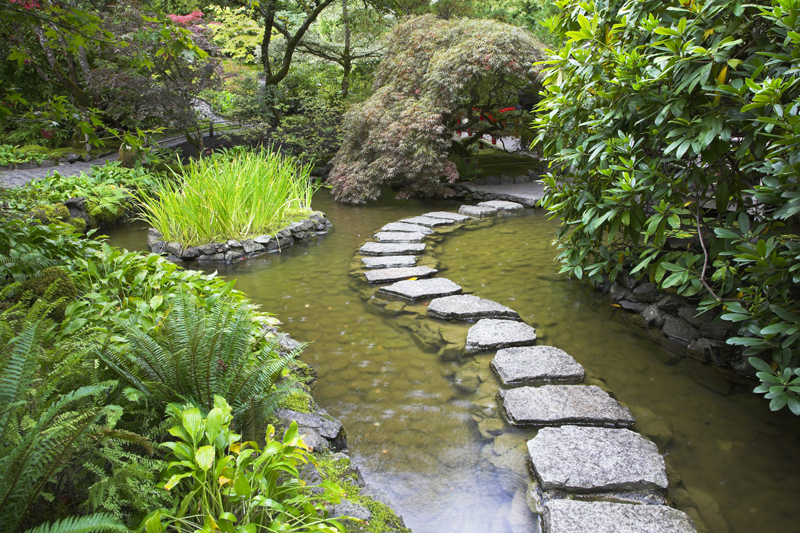 This group features ones that don´t fall neatly into the other categories, such as theme gardens, seasonal topics, and new plants.
Aechmeas for Indoor Landscapes


During the winter months when there is little to do in the outdoor landscape, our interest turns to creating one indoors with houseplants.
2003 Plant Introductions


Whether its bedding plants or container plants you´re shopping for, there are award-winning plants that are well worth growing.
2005 All-America Selections Winners


It´s official. The All-America Selections winners for 2005 have been announced. They´re equially divided between veggies and flowers with three of each.
2008 All-America Selections Winners


When it comes to choosing garden plants for 2008, you won´t be disappointed with the new All-America Selections winners.
2009 Gardening Calendars


With New Year´s only months away, it´s not too soon to shop for those 2009 garden calendars.
2011 Calendars for Gardeners


Gardeners can choose form many 2011 calendars. Here are some quilt calendars that will be of special interest to gardeners.
2012 Calendars for Gardeners


Gardeners are by no means limited to choosing garden calendars. Many other kinds of calendars also feature flowers and items of interest. Herre are reviews of two calendars that will have special appeal to gardeners.
A Look at Botanical Art


One means of looking at the relationship between humans and plants is to examine the art depicting these plants.
A Look Back at the 2018 Gardening Season


On the whole, this gardening season was a mixture of good and bad.
A Soothing Garden


In a normal lifespan of 70 years, the average American will spend about 16 years of that time working. Americans defintely work too hard and get much shorter vacations than Europeans and others. One way of compensating for such long hours is to create a restful home and garden, such as Japanese gardens, where we can recharge our batteries.
A Soothing Garden: The Final Segment


This is the final part of a three part series on soothing gardens. This article deals with books on fragrant plants and gardens as well as the sense of smell and how we can use it to our advantage.
Agatha Christie Home and Garden Book Review


As a long time fan of Agatha Christie, I highly recommend "Agatha Christie at Home" by Hilary Macaskill.
Agricultural History Books for Gardeners


Books on a range of topics will appeal to gardeners. Here are reviews of some agricultural and food history titles that will be of interest.
All-America Selections for 2007


For 2007, All-America Selections (AAS) offers an outstanding line-up. These include four flowers and one vegetable. I tried these in my garden during the 2006 growing season, and they did beautifully.
All-Occasion Gardening Gifts


Throughout the year are holidays and special occasions for which we need gifts. Here are some suggestions on all-occasion gifts for gardeners.
Allergy Proof Gardening


Over 35 million Americans suffer from allerlgies. Gardeners experiencing these problems need not give up their favorite activity.
Allyson Heather


I grew Allyson heather for the first time in 2020. My primary objective was to choose plants that attracted pollinators.
Amazing Mazes


Mazes--how much fun they are.
Antique Plants for the Landscape


Gardeners are rediscovering the pleasures of heirloom gardens.
Applique Garden Quilt Books


For those times when bad weather keeps you from enjoying your garden, bring the garden indoors with applique garden sewing and quilting projects.
Armor and Arrabona Celosias


The celosias are happy go lucky annuals that bring vibrant color to the garden. This is especially true for Armor and Arrabona celosias.
Autumn in the Garden


Like spring, fall is a time of rebirth. As the temperatures become somewhat cooler, we feel like spending more time outdoors in the garden. autumn is the ideal time for planting.
Background and Reasons to grow Sweetgum


The admirable sweetgum tree is of historical interest and deserves a spot in the home landscape.
Barbara Tingey and Bristol Cross Oreganos


A number of beautiful ornamental oreganos are available. Barbara Tingey and Bristol Cross oreganos are highly recommended.
Basics on Miniature Gardening


A hands-on approach is often the best method of learning about miniature gardens. Many people choose to take a workshop at a local nursery or garden center.
Bed Head Silverbush


In recent years, a number of Australian plants have been introduced to America. Bed Head Calocephalus is one of the newest arrivals.
Black Plants


Black plants are becoing a very popular choice for landscapes.
Blue in the Landscape


Predicting color trends is somewhat like giving weather forecasts. Sometimes, experts are right. At other times, they are off target. Consumers can be very fickle when it comes to colors in fashion, decorating, and gardening. However, blue remains a favorite shade.
Bombay Celosias


Bombay celosias are a very special variety with really unique flowers. Twere bred as a cut flower.
Books for Gardening Gifts


Books make the perfect gift throughout the year. There rae many titles that will appeal to gardeners, Here are reviews of some recommended titles.
Books for Nature Lovers


Whether through visits to parks and botanical gardens or spending the day in our gardens, nature makes a difference in our lives. Here are some books on nature themes.
Books for Tree Lovers


In the autumn, the spotlight is on fall foliage. Here are some books that will help you choose, ID, and care for your trees.
Books on Great Naturalists


In their quest for truth and knowledge, naturalists have explored this continent and contributed greatly to our understannding of the natural world. Here are some recommended books on some of these naturalists.
Books on Wildflowers and Native Plants


Though it´s true that many wildflowers bloom during the spring, there are also species that produce flowers during the summer and fall. When you need a much-needed break from the garden, check out public wildflower gardens in your area.
Botanica Magnifica Book Review


Botanica Magnifica is an astounding book with exquisite photos by Dr. Jonathan M. Singer. Magnificient describes this book in a nutshell.
Botanical Bloopers


Several botanical bloopers caught my attention, and I find it hard to ignore them.
Building a Greenhouse


It is possible to garden year-round when you have a greenhouse or conservatory. A greenhouse need not cost a fortune.
Bulbs for the Cottage Garden


Various kinds of bulbs are well suited to cottage gardens. These include both hardy and tender ones.
Care Free Landscapes


Gardeners can create beautiful landscapes and keep garden chores manageable.
Cheap Gardening Tips


Many gardeners have limited money to spend on gardening, and every penny has to count.
Chief and China Town Celosias


Chief celosia and China Town celosias are two outstanding annuals for the landscape.
Chill Seeds for Better Germination


Many landscape plants, particularly annuals and perennials, can be started from seeds. As we begin planning for a new garden season, it is a good time to do some prior planning before we plant seeds. Some kinds need special treatments, such as chilling, to get good germination rates.
Chilling Seed Specifics


Here are some garden plants whose seeds need chilling for better germination.
Choosing and Caring For Indoor Landscape Plants


A great way to beat the winter blahs is to surround yourself with the beauty of nature. The indoor landscape can provide this through houseplants during the winter months.
Choosing Landscape Plants


Nip plant problems in the bud. The easiest way to do that is to chose your plants carefully. You´ll never go wrong if you choose low-maintenance, disease and pest-resistant varieties.
Choosing Landscape Plants


Choose your landscape plants carefully. That is the way to nip plant problems in the bud.
Choosing Plants for the Landscape


Here are some books that will help you select the most suitable plants for your landscape.
Climate Change and Gardening


Global warming is real. In recent years there has already been signs of climate change. What will this mean for gardeners?
Colonial Gardens


The desire for the new and the novel has become a pervasive feature in American culture. Yet our interest in historical garden styles is well grounded.
Color in the Garden


All of the aesthetic elements play a role in the garden. Color is one of the most obvious ones.
Color Trends for 2006


Our gardens are influenced by contemporary color trends.
Color Trends in the Landscape


Our landscapes are influenced by contemporary color trends.
Coping with Weed Problems in the Landscape


A weed is a plant that is out of place.
Corn for the Landscape


Whether we grow it in craft gardens, edible gardens, or as a colorful landscape plant, corn deserves a place in our garden.
Cottage Garden Introduction


Of all the garden styles, the simplicity of cottage gardens have the greatest appeal to me.
Craft Book Reviews for Gardeners


When the weather keeps you from spending time in the garden, garden crafts offer a delightful alternative. Here are reviews of some books with garden-related ideas.
Craft Books and Patterns for Gardeners


Gardening themes and motifs are often used for varous craft projects. Here are reviews of some books and patterns that feature delightful garden motifs.
Craft Books for Gardeners


Gardens are sources of inspiration for all sorts of craft projects. Here are some craft books featuring garden quilts and other garden-related projects.
Craft Books for Gardeners


Garden crafts can be used to create many use and decorative items for the home. In addition, these can be used as gifts. Here are reviews of some excellent craft books with delightful garden craft projects.
Craft Patterns and Books for Gardeners


Gardeners find many ways to convey their interest in gardening. For many, this takes the form of garden-related crafts. This is where craft books and patterns come in handy.
Craft Titles for Gardeners


Any time of the year is perfect for garden crafts. Here are some sewing books that will be especially appealing to gardeners.
Create a Heat Proof Landscape


Summer is my least favorite time of the year. The heat can make landscape chores unpleasant. This can be a dry time as well, meaning we have to find time to water those plants that need it. That is one of the reasons I choose easy care plants that can take the heat.
Creating a Fairy Garden


One need not believe in mythical fairies in order to create a fairy garden.
Creating Low Maintenance Landscapes


Here are some tips on creating low maintenance landscapes.
Creeping Snowberry


Creeping snowberry is a lovely native that makes a great ground cover.
Decorating for the Holidays


People often feel stressed out during the holiday season. However you choose to celebrate, make it a meaningful one. Some folks find it very comforting to go all out and enjoy a traditional Christmas with family.
Decorating with Holiday Plants


Decorate with a minimum of fuss this holiday season. It´s easy when you use holiday plants.
Deer Resistant Plants


In many areas of the country, deer are a serious problem for home landscapes. Previously my garden was deer-free, but that began to change about five years ago. That was when I decided to grow plants they don´t like.
Description and Intro to Sweetgum


Sweetgum is a lovely native tree suited to zones 5 through 9. The medium sized tree is quite attractive.
Designing Your Outdoor Room


Americans are sticking close to home. They´re doing remodeling and landscaping to make their homes more comfortable. Think of your garden as an outdoor room.
Dracula and Dragon's Breath Celosias


Gardeners can choose from many novelty types of celosias for the landscape. Dracula and Dragon's Breath celosias are eye catching.
Elgin-America's First Public Botanical Garden


Imagine a delightful visit to a public conservatory in New York City during the early 1800s and seeing exotic tropical plants in full bloom. This was possible at the Elgin Botanical Garden.
Enjoying Nature Book Reviews


Gardening brings many joys. It offers an opportunity to enjoy nature. Here are reviews of some books for nature lovers.
Examples of Flower Meanings


The Language of Flowers assigns meanings to various flowers and plants. Here are some examples.
Fairy Garden Plants


A number of plants have long been associated with fairies. These are very suitable for traditional fairy gardens.
Fairy Gardening Intro


A traditional fairy garden was intended to provide fairies with a place to live. The modern version is generally a place to display fairies.
Fall-the Most Colorful Season


Every season brings something different to the landscape. Some people prefer spring, but fall is my favorite. It is much more gradual than spring.
Favorite Flowers Through the Ages


Nearly ten species of flowers have been in cultivation for two thousand years or more. Despite all the new plant introductions, these remain favorites.
Fleuroselect and Florastar 2006 Winning Plants


Each year the Florastar and Fleuroselect organizations announce their award winning plants for the year.
Fleuroselect Winners for 2007


Each year, Fleuroselect recognizes outstanding flower varieties, awarding either gold medals or quality marks for these winners.
Flower and Garden Shows


You can get a lot of good ideas for your landscape by visiting flower and garden shows.
Flower Garden Book Reviews


Though vegetable gardening may be on the rise, this doesn't mean folks are giving up on flowers. In fact, perennials remain quite popular. Here are reviews of some excellent books on perennials.
Flowering Geraniums


Flowering geraniums are a great flowering pot plant for indoors during the winter months as well as being a good outdoor landscape plant.
Focus on Indoor Plants


During the winter months when it´s too cold to spend time in our outdoor landscapes, the ideal activity is to get involved with indoor plants.
Focus on Indoor Plants


During the winter, I welcome the chance to focus attention on my house plants. The summer months are filled with work on the outdoor landscape.
Foliage Beats Flowers


Here in western North Carolina, the mountains will soon be greening up. The covers will shimmer and shine with the native wildflowers.
Folklore in the Landscape


Before humans invented alphabets, there were storytellers who transmitted the legends and traditions to each new generation. In our landscapes, garden folklore works much the same way.
Fragrant Plants


Consumers are mad about fragrance.
Fresh From the Garden Book Reviews


Meals are so much richer when you're serving freshly prepared graden produce. With that in mind, here are some books on various aspects of cooking and food history.
Fresh Look Celosias


Fresh Look Mix celosia features a number of award winning varieties.
Frugal Gardening


Being frugal is essential in hard times. Here are a few money-saving ideas for your garden.
Fungi and the World of Mushrooms


In general, fungi are a group of plants that we would rather forget that they exist.
Garden Catalogs 2021--Burpee


I highly recommend the 2021 Burpee catalog. It offers so man kinds of seeds and plants and many other gardening items.
Garden Catalogs 2021--Twilley Seed


I highly recommend the Twilley 2021 seed catalog for home gardeners because it has so many outstanding varieties of interest.
Garden Craft Books


floral fabrics, decorate with floral fabrics, Lynette Jensen, flower prints, Alice Butcher
Garden Craft Books


The garden is a source of inspiration for craft projects. Here are reviews of some craft books with wonderful garden craft projects.
Garden Craft Books for Gardeners


Gardeners who also happen to sew or quilt are going to love the following books. These feature garden-related sewing projects.
Garden Decor


How do we create a great garden? Ideally, it should start with a good landscape plant showing all the plants, garden furnishings, art, and other garden decor.
Garden Detail


This past summer I decided I needed edging for some flower beds. I wanted something to complement the house´s foundation. When making that decision, I realized just how important garden details can be to the landscape.
Garden for Your Health


Maintain your health the natural way. Landscaping is the way to do that. Enjoy the physical and emotional benefits landscaping has to offer.
Garden Gift Books


So far as garden gifts are concerned, you can´t beat gardening books. There´s one to suit every gardener´s needs.
Garden Kits as Holiday Gifts


When it comes to last minute gifts for gardeners, nothing beats garden kits. A number of different ones are available.
Garden Kits for Holiday Gifts


Simplify your holiday shopping this year. Give garden kits to those gardeners on your holiday shopping list.
Garden Report on My Flowers for 2006


How did my flowers do in 2006? Not ad, considering the entire season was drier and hotter than usual. In my discussion of specific varieties, I have put the source of my seeds in parentheses.
Garden Travel Books


With summer in full swing, now is a good time to begin planning those fall garden tours. Here are reviews of some books that will help.
Garden Travel Books as Holiday Gifts


Gardeners are prone to wanderlust. This means books on garden travel make wonderful holiday gifts.
Garden Writing Book Reviews


As with good gardening, good garden writing is timeless. Whether its memoirs, prose, or garden poetry, garden writing can be enjoyed by generations of gardeners.
Gardening and Nature Book Reviews


Nature can serve as a guide to how we should live our lives. With that in mind, here are some helpful nature and gardening titles.
Gardening Book Reviews


Any time of the year is a good time to sharpen our gardening and landscaping knowledge. Here are reviews of some inspirational gardening books.
Gardening Book Reviews


Any season is a perfect time to dip into a good gardening book. Here are reviews of some very informative and helpful titles.
Gardening Book Reviews


Whether they're intended as gifts or for yourself there are gardening books on every topoic. Here are reviews of some titles that will appeal to gardeners.
Gardening Books for Children


Some gardening books are written specifically for children. In addition, there are also nature books that introduce youngsters to garden subjects as well. Here are severalr ecommended titles.
Gardening Cookbooks


When harvest time arrives gardeners need cookbooks with lots of ideas for using fresh garden produce. Here are some books that can help preparing your garden bounty.
Gardening During A Drought


Gardeners dread even hearing the word drought. A long-standing drought poses considerable challenges for our landscapes.
Gardening Quilt Books


Bring the beauty of the garden indoors with garden quilts. While gardening lends inspiring motifs for garden quilts, quilting offers a garden-related activity we can pursue when bad weather keeps us out of the garden.
Gardening Report for the 2006 Season


Here´s a summary of what did and didn´t go well in my garden during the 2006 gardening season.
Gardening the Natural Way


At one time, organic gardening was considered a fad. But thanks to changes in the general public´s attitude, organic gardening is now mainstream.
Gardening with Native Plants


Dueto concern over the introduction of exotic, invasive plants, native species have gained in popularity in the last decade. this does represent a change in approach for American gardening.
Gardening-Related Book Reviews


Books on a range of garden-related topics will appeal to gardeners. Here are reviews of some agricutlural history and craft titles that will be of interest.
Genetically Engineered Plants


Of all the developments in recent years, genetically-modified plants is one of the most controversial.
Getting Closer to Nature


Over 250 years ago, Henry David Thoreau wrote, "But now, by means of railroads and steamboats and telegraphs, the countryside is denaturalized." Substitute the word freeways and interstates and you have a description of modern life. For some the antidote is to explore the infinite beauty of nature.
Gifts for Gardeners


It is so easy to find suitable gifts for gardeners. You´ll find many wonderful ideas at local garden centers and nurseries as well as online.
Giving Seeds a Cold Treatment


A seed is a plant waiting to happen.
Going Green Book Reviews


Green is more than a color. Its a way of life. For those who wish to adopt a green lifestyle, here are some helpful books.
Great Gardens of America Book Review


"Great Gardens of America" is the book that American garden lovers have been waiting for.
Great Leaders and Their Gardens


Gardens don´t always survive the times, but often the written records for garden plants do.
Growing and Harvesting Cotton


When choosing cotton for the home garden gardeners can c hoose form various kinds. Harvest techniques are the same regardless of the type being grown.
Growing and Using Bay


Bay is a great plant for warm climates. This plant has many uses.
Growing and Using Ivy


Ivy is easy to grow. This plant has been used for various purposes.
Growing Cotton in the Home Landscape


For those with enough gardening space cotton is a good choice for the landscape. Here are detials on growing cotton.
Growing Heirloom and Colored Cottons


Unusal types of cotton are suitable for the landscape. The heirloom varieties, particularly the naturally colored ones, are especialy recommended for craft gardens.
Growing Sweetgum


This very reliable native tree is easy to grow and requires minimal care once it is established.
Guides to Green Living for Gardeners


Gardeners tend to be environmentally conscious. With that in mind, here are reviews of some books that offer options and solutions for a greener planet.
Hearst Garden Book Review


"Hearst's San Simeon-The Garden and the Land" is a must-have guide to this special garden.
Heirloom Gardening


Heirloom gardens bring the past alive.
Heirloom Gardens


Heirloom gardens aren´t new. The concept has been around for years.
Heirloom Landscapes


Heirloom landscapes bring the past alive.
Heirloom Seed Sources


Are you shopping for seeds of heirloom plants? A number of seed companies specialize or stock heirloom seeds and plants.
Helpful Cookbooks for Gardeners


Once the harvest season is in full swing, gardeners need good cookbooks with suitable recipes and ideas. Here are some delightful titles that will help you put that harvest to good use.
Herrenhausen and Hopley's Purple Oreganos


Gardeners can choose from quite a few ornamental oreganos. These include Herrenhausen and Hopley's Purple oreganos.
Historic Gardens Book Reviews


Historic gardens bring the past alive. They're an important part of our gardening legacy. Here are reviews of some books on influential garden designers.
History of Celosias


Celosias have been widely grown annuals since the Colonial Era in America.
Holiday Gifts for Gardeners 2008


Get an early start on your holiday shopping. For those gardeners on your holiday shopping list, a visit to a nursery or garden center can provide all the garden gifts you need.
Humboldt Book Review


Of all the gardening books published thus far in 2009, a handful stand out from the crowd. The most remarkable title is one about Alexander von Humboldt and his work.
Indoor Plant Projects for Winter


With the onset of winter, I find I have renewed interest in my indoor plants. This is the time to focus on the indoor landscape.
Influential Gardener Empress Josephine


Napoleon may have cast Empress Josephine aside for a trophy wife. Yet, he couldn´t erase her influence in the world of gardening. To this day, we still have plants named in her honor.
Introduction to Language of Flowers


In the 1600s, folks in England used tussie mussies as messages. Later on, this procedure was formalized and became known as the Language of Flowers.
Invasive Plants in the Landscape


Some plants behave much as thugs in the landscape.
Japanese Gardens Through the Seasons


Landscapes are a place where we can wind down after a busy day at work.
Kent's Beauty and Pilgrim Oreganos


Kent's Beauty and Pilgrim oreganos are two very ornamental varieties of oregano for the landscape.
Kurume and Plume Celosias


Kurume and Plume celosias are outstanding annuals that perform beautifully in the garden and landscape.
Landscaping For A Lush Appearance


There's something deeply satisfying about a lush landscape. It brings us in touch with nature.
Landscaping Tips for Heat Zones


Summer comes early and stays late. Warm nights cause heat-loving vegetables like peppers to drop their blossoms. Flowers can become leggy and stretched, while edible crops may become unproductive. All of this led to the concept of heat zone listings for plants.
Landscaping Trends


Landscaping trends reveal gardeners´ varied tastes and interests.
Language of Commonly Grown Flowers


Some of the commonly grown garden flowers are rich in meaning in the Language of Flowers. Here is a look at the meaning for some of those blossoms.
Language of Flowers-Some Bulbs


The Language of Flowers assigns meaning to various flower species. Here is a look at the meaning of some bulbs.
Meaning of Some Garden Flowers


In the Language of Flowers, each type of blossom has been assigned a meaning. Here are details for some garden flowers.
Meaning of Some Woody Plants and Vines


In the Language of Flowers, many of the woody plants and vines have been assigned meanings. Details for some of those species follow.
Miniature Gardening Introduction


A miniature garden presents a scenic vignette. They're very popular among all ages. Sometimes, these are referred to as fantasy gardens.
Mistletoe-A Powerful and Sacred Plant


Mistletoes are revered around the world partly because they never touch the soil.
More Woody Plants and Vines-Meanings of Flowers


Various vines and woody plants have been given meanings in the Language of Flowers. Here is a look at some of those species.
Myths about Rosemary


Rosemary is among the most popular herbs. This is used for various purposes. Many myths are told about this plant.
Native American Gardening Book Reviews


We can learn many valuable lessons from Native American gardening. Here are some books that help spread that message.
Native Plant Book Reviews


In recent years there´s been increased interest in native plants. Here are some books dealing with various aspects of the subject.
Native Plant Books


Many natives and wildflowers are now available at nurseries. Here are reviews of some native plant books for different areas of the country.
Natural Pest Control Book Reviews


Natural or organic solutions are available for these problems. Here are reviews of some helpful books.
Nature and Gardening Book Reviews


Gardeners' interest extends to many related subjects, such as nature. Here are reviews of some books on nature and related topics.
Nature Book Reviews


Throughout America's history naturalists have contributed to our knowledge of natue. Here are reviews of books about some of those figures.
Nature Books for Gardeners


Gardening brings nature to your doorstep or window box. Here are reviews of some books on nature-related topics.
Nature Writing Book Reviews


Any seaason is a good time to enjoy what nature has to offer. Here are some excellent books on nature writing that will be of special interest to gardeners.
New Books from Llewellyn


Llewellyn Worldwide is a leading publisher of calendars, almanacs, astrological, and self help guides. For 2009, they've released a number of titles that will be of interest to gardeners.
New Garden Quilt Books for Gardeners


With the gardening season drawing to a close, gardeners can find many ways to bring the beauty of the garden indoors. Garden crafts and garden quilts are ideal ways to decorate the home with flowers.
New Perennials for 2007


For 2007, a number of new perennials will be available for growing in perennial beds and borders, and mixed borders.
Opposites Attract


When it comes to pleasing plant combinations for the landscape, think opposites. Opposing colors can be quite effective when they´re used in flower beds and mixed borders.
Outdoor Living Book Review


Even if we can't afford expensive vacations, we can create garden retreats for relaxation and rest. Here is a review of a book on creating outdoor living spaces.
Outdoor Rooms


With the summer behind us, now is the time to enjoy outdoor rooms.
Overwintering Summer Bulbs


Summer bulbs can be easily overwintered indoors. Here's how.
Overwintering Tender Perennials


Tender perennials can be overwintered indoors.
Period Landscapes


Oh, the joy of having an older home. It´s the perfect opportunity to grow heirloom plants in period landscapes.
Planning a Cottage Garden


cottage garden, Colonial Williamsburg, Beatrix Potter, Hilltop Farm, planning a cottage garden, plant a cottage garden
Plant Names Demystified


The same plant can be known by different common names in various areas of the country. That is where Latin names come in handy.
Plants for Miniature Gardens


There are so many types of plants for miniature gardens that it can be hard to choose. For outdoor miniature gardens, select plants that are hardy in your area.
Plants of Pompeii


Many of the plants that were growing in Pompeii when the volcano erupted in 79 A.D. have been identified. They include the following.
Plants-The Ultimate Holiday Gift


Plants are the ultimate gift for those gardeners on your holiday shopping list. Both indoor and outdoor plants are suitable.
Pocket Guides for Nature Lovers


Thousands of nature lovers take part in wildflower pilgrimages each year. With that in mind, here are some invaluable pocket guides.
Poisonous Plants


The term poisonous plants isn´t as simple as it seems. It might be more accurate to call them harmful or toxic.
Polka Dot Plant


Polka dot plant is a gorgeous species that can be grown indoors and outdoors.
Preparing Plants for the Winter


Some hardy garden plants need winter protection.
Prestige Scarlet Celosia


Prestige Scarlet Celosia is an outstanding, award winning annual that performs beautifully in the landscape.
Quick Blooming Flowers


Different, that´s a word that is often used to describe new plants. That description is probably overused. However, it does apply to a new type of plants, early blooming biennials.
Quilt Books for Gardeners


For gardeners who quilt applique is an ideal method. This easy technique can be used to create all sorts of flower quilts. Here are reviews of some books on appliqued flower quilts.
Quilt Books Gardeners Will Love


Gardeners who quilt will find there are many quilt books that will be of interest. Here are reviews of some 2011 releases that feature patterns for delightful garden quilts.
Quilting and Sewing Books for Gardeners


Sewing and quilting offer ways for gardeners to use gardening motifs in all sorts of handmade items. Here are some recommended books for gardeners.
Seasonal Change in the Garden


The landscape was just gorgeous in the spring. Early summer it looked fine as many of the early blooming perennials did their stuff. Then, a bad case of the mid-summers blahs set in. Why does that seem to happen?
Seed Saving Basics


Before there were seed catalogs and commercial seed companies, gardeners saved their own seeds. Now there is renewed interest in seed saving.
Sewing and Quilting Books for Gardeners


Decorate the home and outdoor living areas with beautiful garden appliqued projects. Here are some recommended sewing and quilting books with projects that will appeal to gardeners.
Some 2006 Award Winning Herbaceous Plants


2006 has been a banner year with a large number of herbaceous plants being designated as award winners. Here is a look at some of them.
Some Cookbooks for Gardeners


Cooking and gardening go hand in hand. Here are some cookbooks that will be of special interest to gardeners.
Some Craft Books for Gardeners


Garden-related crafts offer gardeners unique ways to decorate their homes. For gardeners who sew or quilt, here are some inspirational titles.
Some Excellent Quilt Books for Gardeners


Among the more popular garden crafts are quilting and sewing. There are many quilt books that feature garden quilt projects. Here are some recommended quilt titles for gardeners.
Some Exceptional Garden Quilt Books


Quilting has special appeal to gardeners for this offers ways to decorate the home with garden themes. Here are reviews of some excellent quilting books.
Some Garden History Books


Here are some books that provide insight into various aspects of garden history.
Some Garden Kits


Late winter is a great time to prepare for the new gardening season. For quick and easy gardens, begin with these garden kits.
Some Garden Quilt Books


Bring the garden indoors with garden quilts and fabric items sewn from floral prints. Here are some recommended books with exciting projects.
Some Garden Quilt Patterns


Graden quilts are irresistable. These allow gardeners to combine their love of gardening and crafts. Here are some wonderful garden quilt patterns from JWD Publishing.
Some Garden-Inspired Quilt Patterns


Gardeners who also quilt are often looking for garden-related projects. Here are reviews of several garden quilt patterns.
Some Gardening Book Reviews


Books on a wide array of subjects has appeal for gardeners. Here are reviews of some titles on plant history, organic farming and other topics.
Some Gardening Books


Gardeners express their eclectic taste through the plants they choose. This approach also extends to their selection of gardening books. With that in mind, here are reviews of some special titles.
Some Gift Books for Gardeners


Throughout the year there are numerous occasions that call for gifts. Gift books are a perfect choice for gardeners. Here are some very special titles that will be of interest to gardeners.
Some Like it Hot


When spring arrives, I get all excited about my landscape projects. But once the summer weather arrives my enthusiasm wanes. I simply don´t like working in the heat. What can we do to keep garden work to a minimum during the hottest months?
Some Plant History


The plants in our gardens have interesting pasts. Let´s follow the history of some of these.
Some Quilt Books for Gardeners


Martingale/That Patchwork Place has relased some must-have quilt books. These feature memorable quilts that gardeners and nature lovers will treasure for years to come.
Some Useful Woody Plants of Pompeii


The town of Pompeii buried in volcanic ash when Mt. Vesuvius erupted in 79 A.D. is being excavated. Some of the plants that were growing in the area have been identified.
Special Plants for Fairy Gardens


Certain plants are considered essential for a traditional fairy garden. These include the following.
Specialty Gardens


The ideal home landscape meets both our physical and psychological needs. The goal of most gardeners is to be able to pursue their specific interests through specialty gardens as part of the overall landscape.
Spookey Plants


For Halloween, gardeners are looking for spooky plants. What could be more spooktacular than orange and black plants? Orange ones are easy enough to find.
State Flowers and State Trees


Most state legislatures have chosen a state flower for their state. Some have also named a state tree as well. Here is a look at some of those selections.
Stories of Gardens


Behind every garden is a story waiting to be told. Here are reviews of some gardening memoirs and books with garden stories.
Summer Bouquets


Those with gardens have an abundance of cut flowers. So many kinds of blooms are suitable for summer bouquets.
Sunday Mix Celosia


Sunday Mix Celosia and Sylphid celosias are two reliable varieties for the landscape.
Super Hero Spry Marigold


Super Hero Spry marigold was named a national winner by All America Selections in 2018. This is one of the most beautiful marigolds around.
Sustainable Gardening Book Reviews


These days gardening is becoming more sustainable. With that in mind, here are some books on sustainable gardening practices.
Sustainable Gardening Book Reviews


In recent years many people have begun adopting sustainable gardening practices. A number of gardening books stress eco-friendly approaches, including the following titles.
Sweepstakes


sweepstakes
Take A Break From The Garden


The late summer doldrums have set in. What´s a gardener to do? A little R & R is just the thing. Take a break from the garden.
The Art and Science of Gardening


Gardening is a combination of art and science. Science is nature´s contribution. In order to keep our gardens thriving, gardeners need to work with nature.
The Arts and Crafts Movement


For a decade or more, a revival of interest in the Arts and Crafts Movement has been strong.
The Benefits of Plants and Gardening


Plants and gardening offer so many kinds of unique benefits.
The Gardens of Japan Book Review


Released by Frances Lincoln, "The Gardens of Japan" is a must-have title for those who love Japanese gardens.
The Indoor Landscape


During the winter months our interest shifts from outdoors to indoors. By choosing the right houseplants, we can create a virtual tropical landscape indoors.
The Joys of the Seasons


Every season in the garden is beautiful. I´ve found a number of seasonal books that have helped me.
The Look Series of Celosias


The Look series of celosias features many wonderful celosias, many of which are award winning. These include the New Look celosias.
The Lovely Rose Geranium


Gardeners will find there are over 230 kinds of scented geraniums available. The rose geranium is by far my favorite.
The Meadow


For those wishing to create a sustainable low maintenance landscape, a meadow is a very good choice.
The Pleasures of Bulbs


Of all the ornamentals, bulbs are probably the most rewarding. They are so easy to grow, and add so much beauty to home landscapes. Whether we grow them in flower beds and borders or container gardens, they deserve a place in our landscapes.
The September Garden Report


September ushers in a new gardening season. Fall in the garden is an invigorating time.
The Shady Landscape


The really hot days of summer are behind us. Before all of the memories of the growing season fade, think about the changes you might want to make next year in the landscape.
The Soil Dwellers


Without a healthy soil our plants can´t thrive. With that in mind here are some books that shed light on soil health and soil dwellers.
The Tea Plant


The tea plant is a species of camellia. Originally native to Asia, its origins are obscure.
The Useful Cotton Plant


There are quite a number of reasons to grow cotton in the home garden and landscape.
The Versatile Lemon Coral Stonecrop


Lemon Coral stonecrop is a sturdy succulent suitable for indoors and outdoors. It has many uses in the landscape.
The Year of the Sweet Pea


Each year, the National Garden Bureau bestows a special honor on a select flower. This year, the sweet pea was chosen, making 2005 the Year of the Sweet Pea.
Theme Gardens for the Landscape


Suppose your taste runs to lanky, overgrown hollyhocks, sweet peas, balsam, and flowering tobacco. Is there a way to combine these to create an attractive landsape? Yes, if a cottage garden theme is used. Cottage gardens are only one type of theme that can be used to create special kinds of gardens
Things Plants Do


When we're caring for the plants in our landscape, it works out better if we realize they are capable of responding to threats in their environment.
Thomas Mawson Book Review


Gardeners will revel in the beauty of this definitive book on Thomas Mawson. This is a must have for those interested in garden history.
Twixt and Tween-the Fall Gardening Season


In some colder areas of the country, the nighttime temperatures have already dipped into the mid-30´s. On the other hand, those in warmer areas can look forward to an extended fall season before old man winter arrives.
Unusual Ground Covers


Among the lasting landscaping trends of the last several years is the de-emphasios on lawns. Instead, some of the areas normally planted in turfgrass are now used for other plants, such as ground covers.
Useful Trees and Shrubs of Pompeii


The archaeological studies in Pompeii continue to add to our knowledge of the town. Highlights on some of the useful plants present in 70 A.D. when the volcano erupted are below.
Useful Wild Plant Books


Weeds and wild plants can be very useful. With that in mind, here are reviews of some books with practical uses for wild plants.
Using Container Plants in the Landscape


Container plants should be an integral part of every landscape scheme. Of the many reasons for growing plants in containers, portability is an important factor.
Watering Methods for Indoor Plants


Watering is a major aspect of routine indoor plant care. Indoor gardeners short on time often streamline the process by using various automatic means.
Where Do all the Plants Come From?


In past centuries amateur plant breeders were responsible for many new varieties of plants. Now most people working in plant breeding are professionals working for seed companies or plant nurseries.
Wind and Weather-Proof Flowers


Keep your garden looking its best by choosing wind and weatherproof plants.
Wintergreen is an Attractive Evergreen


Wintergreen is an evergreen native ground cover that is suitable for landscapes.
Woody Plants of Pompeii


Some of the useful woody plants that were growing in the town of Pompeii have been identified. They include the following.
Zorba Red and Rosenkuppel Oreganos


Ornamental oreganos add a special touch to the landscape. Some of the recommended varieties include Zorba Red and Rosenkuppel oreganos.
Editor's Picks Articles
Top Ten Articles
Previous Features
Site Map
Content copyright © 2018 by . All rights reserved.
This content was written by . If you wish to use this content in any manner, you need written permission.
Contact Connie Krochmal for details.